D'Banj thrills as Balmoral group unveils Kultureland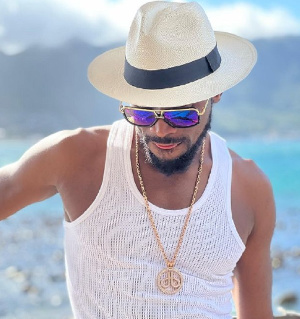 D'Banj left guests asking for more when he performed at the unveiling of Balmoral group's three new offerings.
The Balmoral Group recently unveiled its newest events venue masterpiece, a convention center at the Sheraton, Ikeja, an innovative event solution platform, Kwavu, and a year-end family-centric event, Kultureland.
The unveiling event had celebrities, partners, and friends of the group in attendance.
With the ultra-modern convention centre at the Sheraton, Ikeja, Balmoral Group continues to revolutionise the event venue space in Lagos.
In the same vein, the group launched its new innovative seamless, efficient, cashless, scalable, smart, global standard, and user-friendly event e-ticketing platform, Kwavu.
Kultureland, a game changing, family-centric, experiential, one-stop fun and entertainment event was also unveiled. The event is expected to be situated in the heart of Eko Atlantic Energy City.
Kultureland will be the ultimate destination for thrill-seekers, families, sports enthusiasts, and those in search of world-class entertainment from December 16, 2023 to January 3, 2024. Speaking at the event, Dr. Ezekiel Adamu, the Managing Director and Chief Executive Officer of The Balmoral Group said, "The Balmoral Group remains committed to curating exciting, money-cannot-buy experiences through its event venues and innovative platforms. While our unwavering focus remains on our customers, we are desirous to continue delivering amazing value to our customers and partners."
"With over 15 years of event space management, the launch of our new convention center at Sheraton, Ikeja, is a testament to our commitment and drive towards providing unique and exciting event spaces that cater to a diverse range of events in Lagos," he added. "In the family entertainment space, Kultureland will provide three weeks of non-stop, engaging, fun, and memorable activities in an environment that is safe and secure. This would be made possible through our collaboration with the Lagos State Tourism Board and entertainment powerhouse, Paramount, whose kids and family entertainment channel brand, Nickelodeon would be on hand with some of their favourite character shows. And to bring it full circle, our innovative event solution platform, Kwavu, aims to disrupt the ticketing space through our efficient, smart, scalable, user-friendly and convenient e-ticketing system. We are excited at the opportunities that exist within the event venue, entertainment and e-ticketing solutions space that we, the Balmoral Group, would continue to tap into to create value for all stakeholders," Adamu concluded.
Source: thenationonlineng.net