Dangote Industries Limited, a diversified manufacturing conglomerate led by Africa's richest man Aliko Dangote, has completed its N187.6-billion ($452 million) Series-1 bond issuance, which is intended to fund the completion of the $19-billion Dangote Oil Refinery.
The bond program, which represents a watershed moment for the Aliko Dangote-led manufacturing conglomerate, is also the largest corporate bond ever issued in the history of the Nigerian capital market.
The bond issuance, which took place under a newly established N300-billion ($723 million) debt issuance program, consists of a seven-year Tranche-A bond issued at 12.75 percent and a 10-year Tranche-B bond issued at 13.50 percent.
The bond's book-building period ended nearly three weeks after Dangote Industries applied for up to N300 billion ($723 million) in medium-term debt funding from Nigerian investors to finance the completion of his integrated refinery and petrochemical complex.
Olakunle Alake, group managing director of Dangote Industries, commented on the transaction, stating: "The success of this transaction further demonstrates investor confidence in our credit story and the appreciation of the work done by the group across several key sectors that are crucial to the development of the continent."
"The proceeds from this landmark transaction will be used to part-finance the Dangote Petroleum Refinery Project, which is an initiative by the group to establish the largest refinery in Africa, thus positioning Nigeria as a net exporter of refined crude," he added.
Dangote Industries is a Nigerian manufacturing conglomerate. It ranks as Africa's most diversified conglomerate through its controlling stake in Africa's largest cement company Dangote Cement and its fertilizer and oil-refinery businesses.
The $452 million in proceeds from the medium-term debt funding are still far short of the $1.1 billion required to complete the refinery project by 2023, according to U.S. credit rating agency Fitch Ratings.
CLICK HERE TO DOWNLOAD PRESS RADIO MOBILE APP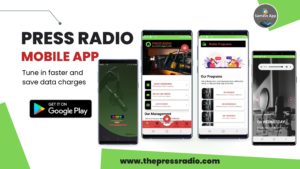 Given the significance of the refinery's cash-flow contribution to Dangote Industries's deleveraging capacity, Fitch Ratings explained that completing the refinery project on time is critical for the company's financial health, as only limited delays or cost overruns are tolerated in its current financial rating.
Source: billionaires.africa