Court fines herdsman for stealing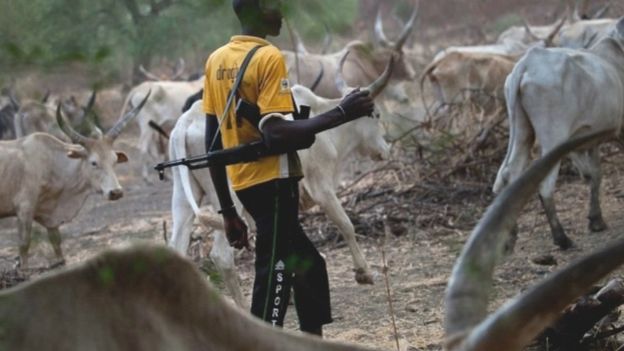 A Wa Circuit Court has sentenced a herdsman of Fulani extraction to a fine of 200 penalty units, equivalent to GHȻ2,400.00, for stealing a cow and a calf.
Haruna Umaru was convicted on his own plea of stealing a cow and calf, and in default, would serve a prison term of six months.
Presenting the facts of the case at the court presided over by His Honour Jonathan Avogo, Assistant Commissioner of Police (ACP) Mr Albert Adiita, the prosecutor, said one Mr Timothy Dongsa, the complainant who lived in Kangba, a community in the Wa West District, sought the services of Haruna Umaru in April 2023 to take care of his herd of 38 cattle.
He said in July 2023, the complainant realised a cow, valued at about GHȻ7,000.00 and a calf valued at about GHȻ2,000.00 were missing.
The prosecution added that in July 2023 the complainant suspected that Haruna Umaru stole the cow and the calf.
ACP Mr Adiita said Haruna Umaru denied knowledge of the where about of the missing animals, but upon persistent interrogation by Mr Dongsa, he admitted the offence and mentioned one Ishmail who lived in Wa as the one he sold the animals to at GH₵2,500.00.
He said the accused person gave out the phone number of Ishmail for the complainant to call, and when the complainant called, Ismail agreed to return the animals.
However, Ismail returned with only the calf but upon reaching the location of the accused person and the complainant and with fear that he would be arrested; he abandoned the motorbike, the calf and a pair of sandals and took to his heels.
The prosecution said the complainant and some residents of the community arrested Haruna and handed him over with the calf to the police on August 31, 2023.
The prosecution said the calf was given to the complainant to keep while the motorbike and the pair of sandals were with the police.
The Court asked the complainant to keep the calf and the police to also keep the motorbike and the pair of sandals.
Meanwhile, ACP Mr Adiita said that they had launched a search for Ishmail, who is currently at large and gave the assurance that with his registered mobile number, they would arrest him to face the law.
Source: GNA