Concerns as Sandra Ankobiah flaunts 'reduced butt' online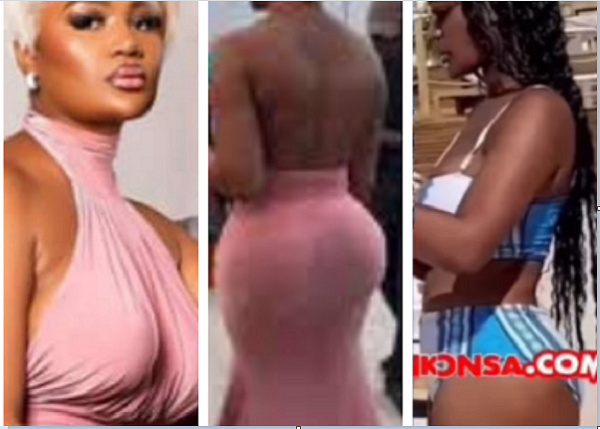 Expectations were cut short when Sandra Ankobiah was spotted in a bikini but this time around, with what seems like a reduced butt.
Although she had not admitted to undergoing butt enhancement surgery, some people have added the popular socialite cum lawyer to the list of female celebrities who fall in that category.
Earlier in 2021, social media woke up to a sudden change in Sandra's body stature.
She has since flaunted pictures of her curvaceous figure and has been spotted at several events with it.
Till now, Sandra Ankobiah wore swimsuits, tight leggings, and types of apparel that defined her butt and stirred interesting comments online.
However, it appears that the popular socialite has undergone a butt reduction surgery.
Not only has she been spotted with a slimmer butt but with some loss in weight.
This development has stirred confusion online as netizens are wondering why she took such a decision.
Many have applauded her for making the right decision, as according to them, she looks better with her new butt which they described as 'proportional' and 'moderate'.
Others are concerned she could be going through some phase, hence, the decision to tow that path.
Watch the video below:
See a video of Sandra prior to the alledged butt reduction surgery
Source: www.ghanaweb.com