Brima Ayew: Meet the first footballer from the Ayew family who became a lecturer at University of Ghana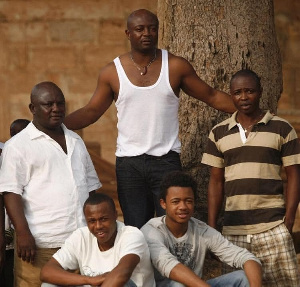 The Ayew family is known for its rich football heritage, with several members making their mark in Ghana football and earning international recognition.
From Abedi "Pele" Ayew, who is considered one of Africa's greatest footballers to Kwame Ayew, Solar Ayew, Andre, Jordan, and Ibrahim Ayew, who are the sons of Abedi have all excelled in their own right.
The Ayew family has left an indelible mark on the sport in Ghana. However, there is another Ayew who began the football chain – Brima Ayew, the first footballer from the Ayew family. Brima is the eldest of the sons.
Solar Ayew, in an interview with Dan Kwaku Yeboah, narrated how phenomenal Brima was, adding that he was rather more interested in making a career out of school than football.
He said Brima was smart and through his intelligence, he became a lecturer at the University of Ghana, Legon, where he was head of the Physics department before he passed away.
"Brima Ayew was the first to play football in the family. He was our senior brother. We were young when he started and after every game, they carried him to the house. I think he played for the Olympics but he was more focused on books. We saw him and he was a very good player. He later became the head of the Physics department at Legon before he died," he said.
Brima Ayew may not be as widely recognized as his younger brothers, but his love for football appeared to have played a pivotal role in paving the way for his siblings and has left a lasting legacy within the Ayew family.
Watch Solar Ayew talk about Brima Ayew via the video below from the 22nd minute
Source: www.ghanaweb.com