Organizers and patrons of this year's Bookworm reality show season 6 left the Ghana National Association of Teachers (GNAT) Hall, Accra on Sunday highly impressed.
Contestants at both upper and lower primary gave a good account of themselves at the final.
And giving his impression about the keenly contested show, Reverend Nelson Kofi Poku said " It's been keenly contested and l must admit the children have made themselves and their respective schools proud.
" I am happy the concept or the aim of encouraging childtren to take reading serious has been achieved to a large extent. I commend and congratulate all participants for putting up a good fight, of course we thank our sponsos as well.
He also encourage parent to enroll their children in the next season which will soon start".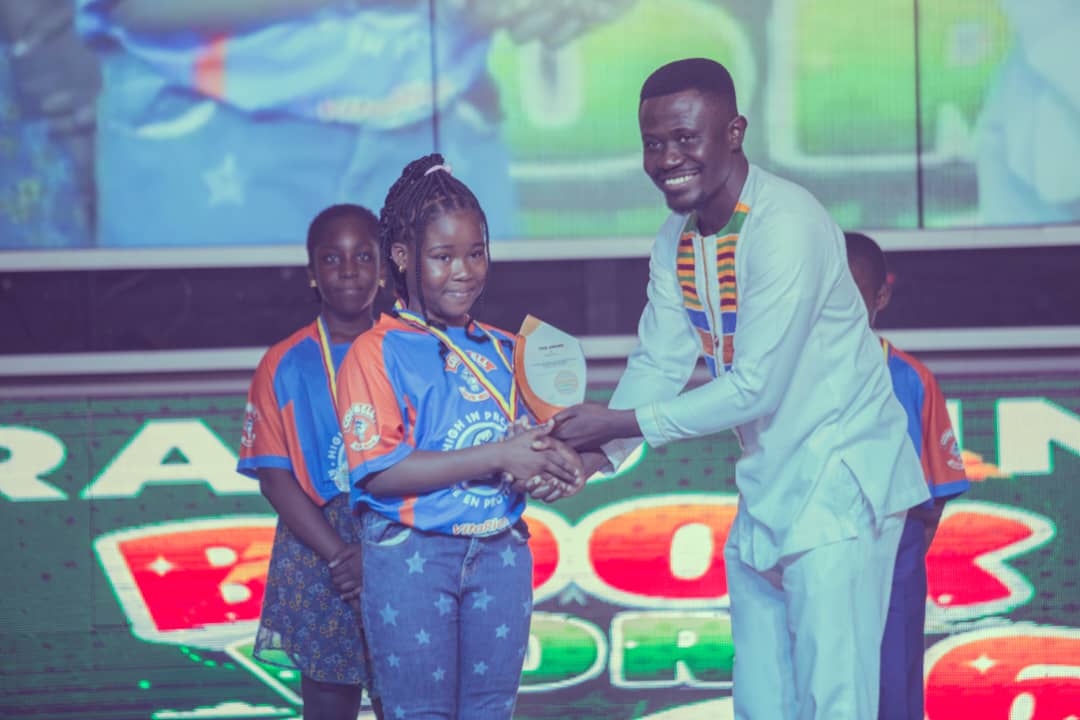 Elisabetta Siripi-Calreindorf of Santa Mariel Ical Class School who emerged tops in the upper primary category, while Taitu Elyse Nimako-Boateng of Eagle International School* and Mawuwoenam Korbla Mawuvi of *Histy School*followed in that order.
It was Nyameba Akosua Oppong of Santa Mariel Ical Class School that reigned in the lower primary category with
Levi Nana Asante Nimako-Boateng of *Eagle International School and Kirsten Basuglo of Santa Maria ICal Class school following.
And for their efforts, they took home certificates and products from sponsors.