BBNaija: CeeC rains insults on Pere as they engage in hot fight, compares him to Tobi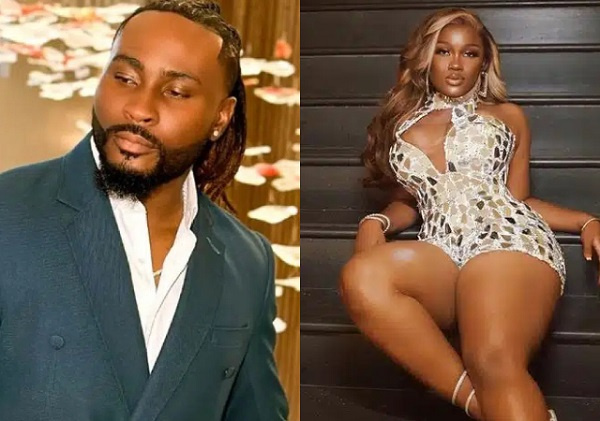 Big Brother Naija All Stars housemates CeeC and Pere have recently made news after getting into a physical altercation.
Everything seems to have begun after CeeC was questioned by Pere about missing the general housemate meeting in the living room.
It did not amuse CeeC, and she started to slam her colleague housemate, Pere. She was heard yelling that not only was she present at the meeting but that she was also being questioned about it.
CeeC was spotted yelling at Pere inaudibly while Lucy attempted to calm her down.
She said: "People did not even come for this meeting, did you go to wake them up? No! But when it comes to CeeC, you open your disgusting mouth, because I play with you in this house! Because I talk to you in this house! If dem born you well come and talk to me this morning! Enough is enough of this bullshiit!"
Another video of Pere and CeeC's altercation went viral, and Pere could be heard yelling at CeeC. Then Pere and CeeC started calling each other's ancestors and generations cowards and insulting them.
When CeeC first called Pere a coward, he retaliated by calling her father a coward. She responded by branding his generation as a whole as cowards.
When CeeC was instructed by Pere to leave his sight because of her "yam legs," she moved closer to him while boasting that he couldn't possibly have legs like hers.
Watch the full video of CeeC ranting below:
See Pere's retaliation in video below
Source: www.mynigeria.com