Baba Ijesha marks one year in prison, 15 more to go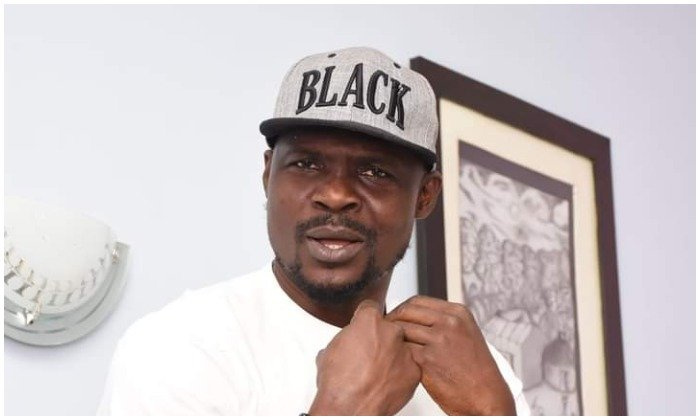 A popular and embattled actor, Olanrewaju James, popularly known as Baba Ijesha, who was sentenced to 16 years imprisonment for child defilement, has spent one year of his prison term at the Maximum Security Custodial Centre, Kirikiri, Lagos State.
He was convicted of the crime on July 14, 2022, and was sentenced to 16 years imprisonment on four of the six-count charge—indecent treatment of a child, sexual assault, attempted sexual assault by penetration, and sexual assault by penetration— preferred against him.
Recall that James was arrested on April 22, 2021, and first appeared before Magistrate P.E. Nwaka of the Yaba Magistrate Court in Yaba, Lagos, on July 16, 2021.
The actor was later arraigned at the Special Offences and Domestic Violence Court in Ikeja, before Justice Oluwatoyin Taiwo, who eventually delivered the judgment. While reading her judgment, she said, "I hereby find the defendant guilty of count two to five, and he is discharged of counts one and six. The defendant is here by sentenced to five years imprisonment for count two, three years for count three, five years for count four, and three years for count five."
The case generated a lot of attention and controversies. It also 'divided' the entertainment industry as some celebs supported comedian, Princess Adekoya, whose ward was the one defiled; while some empathised with Baba Ijesha.
Some of the people who were sympathetic to Baba Ijesha's plight were Yomi Fabiyi, Bukky Black, and Lege Miami. On his part, Fabiyi maintained that the actor was 'ambushed' into the crime.
On the other hand, actresses, such as Iyabo Ojo Nkechi Blessing, vehemently supported Princess.
In an interview with our correspondent during the week, Fabiyi said, "First, it is difficult for me to deny knowing him. My non-governmental organisation decided to hear his side, do our own little investigation, and what we found out required us to give him a voice, as it looked like he was 'ambushed into that misfortune'.
"There were too many questions begging for answers, as could be seen at the end of the trial, hence the appeal."
Maintaining that he had been in constant communication with the beleaguered actor since he was committed to prison, Fabiyi said, "My first visit started from the second day he was sentenced to prison. I also ensure that I regular communicate with him in prison."
He added, "I am not in shoes, but I am trying my best to keep his spirits high and get him not to think of suicide or any vendetta. When his father died (on May 13, 2023), it was a difficult moment.
"However, he is still bothered that the age of the girl was not proven with a birth certificate. The absence of some factors before a guilty verdict was passed gives him serious mental agony. He feels he has been unjustly punished."
Most times during the trial, when Baba Ijesha appeared in court, he usually looked morose and dejected. On a particular day, he was seen clutching a Christian book titled, 'How to Thrive in Perilous Times: Living Beyond the World System,' written by Happy Caldwell.
Source: www.punchng.com