Reno Omokri lists 10 areas men must be superior to have a successful marriage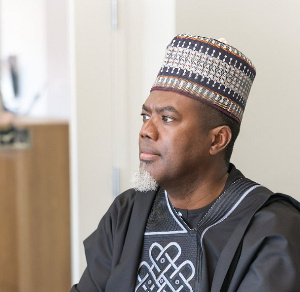 Author cum politician Reno Omokri has highlighted 10 areas in life where men are advised to place themselves ahead of women in order to have a successful marriage.
The digital influencer said that while it is good for men to be superior to women in some circumstances, it is not mandatory.
Reno believed that for a marriage to succeed, men needed to be superior to their wives in all areas, including age, wealth, strength, knowledge, prayer, fasting, tolerance, planning, wisdom, and patience.
Reno explained that men tend to live longer when they marry younger women, and they should be financially proficient because they are the family's leader and must pay the bills as a result.
According to Reno, because men are the priests of the home, they must be more knowledgeable, pious, and adept at fasting than their wives. He also added that men must be strong because they will be doing the heavy lifting around the house.
The renowned author also stressed the necessity for men to prepare ahead and exercise knowledge so that their strength wouldn't wane.
Reno didn't stop there, he advised men to exercise patience because women tend to have "sharper" mouths than males and to be tolerant so that they won't be tempted to do whatever comes to mind.
A lot of people praised Reno in the comments section for his insightful advise on how to have a happy, lasting marriage.
Read some comments here
25_billiondollars: "This is so amazing"
_chidex: "This is so apt. Thanks for this wisdom"
doniesspicy: "Thank you Mr Reno"
ade_ni_yi_05: "Thank you Mr Reno"
kajase_2000: "Thanks for this wisdom"
Check his post below
Source: www.mynigeria.com