The president of Nigeria President Buhari during his campaign in 2015 promised to solve most of Nigeria's problems.
The political and socio-economic climate was right between 2011 and 2015, making it easy to campaign on the failures of the Jonathan-led Peoples Democratic Party.
Nigerians were dissatisfied with President Jonathan's government because of the perceived high level of corruption, the depressing economy, and the government's inability to fight the Boko Haram insurgents, who were terrorizing the North-East and holding the nation by the jugular.
Despite the huge investment made in the power sector, Nigeria was in a gross blackout; the roads were in deplorable states across the country and the rail services remained moribund. Despite earning good revenue from the sale of crude oil, which is the nation's economic mainstay, there was almost nothing to show for it.
On his assumption in office, President Buhari made 81 promises to Nigerians. Some have been fulfilled partially, and the others haven't. In this article, we take a look at 6 key promises of the Buhari-led administration that has gone unfulfilled, seven years since he took office.
1. Electricity supply
President Buhari campaigned on his ability to manage and provide Nigerians with the requisite electricity supply. According to him, this was a major component of economic prosperity.
In his inaugural speech, Buhari had said it was unjustified that Nigeria would be in a gross blackout. He, therefore, vowed to change the narrative.
Buhari said, "No single cause can be identified to explain Nigeria's poor economic performance over the years other than the power situation. It is a national shame that an economy of 180 million generates only 4,000MW, and distributes even less.
"Continuous tinkering with the structures of power supply and distribution and close to $20bn expended since 1999 have only brought darkness, frustration, misery and resignation among Nigerians. We will not allow this to go on. Careful studies are underway during this transition to identify the quickest, safest and most cost-effective way to bring light and relief to Nigerians."
Seven years after, Buhari's promise of a stable power supply remains to be seen.
As of Friday, May 27, 2022, according to the National Electricity System Operator, Nigeria's electricity generation stood at only 3,522.80MW, even lower than the 4,000MW that Buhari decried in 2015.
2. Naira's exchange rate
One of the key reasons President Jonathan lost the election was his inability to halt the manner of the decline of the naira against major foreign currencies.
As of when Buhari took over in 2015, the exchange rate was N196 to $1. Today, seven years after, it is an average of N445 to $1 in the I&E window. In the parallel market, however, the dollar is about N600.
3. Unemployment rate
A major component of Buhari's promises in 2015 was to tackle unemployment.
In his 2015 inaugural speech, the President affirmed that "Unemployment, notably youth unemployment, features strongly in our party's manifesto. We intend to attack the problem frontally through the revival of agriculture, solid minerals, mining as well as credits to small and medium-size businesses to kick–start these enterprises. We shall quickly examine the best way to revive major industries and accelerate the revival and development of our railways, roads and general infrastructure."
Today, the unemployment rate in the country has seriously worsened.
According to Statistica, Nigeria's unemployment rate in the second quarter of 2015 when Buhari took over from Jonathan was 8.19 percent. At the moment, the country is faced with a frightening unemployment rate, which has, in turn, fuelled the crime rate.
The Nigeria Bureau of Statistics revealed that the unemployment rate increased from 10.4 percent in the fourth quarter of the year 2015 to 14.2 in the fourth quarter of 2016. It also showed that unemployment rose unabatedly between 20.4 per (Q4 2017) and 33.3 percent (Q4 2020).
4. Anti-corruption
Being an ex-Head of State, President Buhari campaigned on his ability to be incorruptible.
Truly, the inception of his regime ushered in widespread prosecution, touching many areas hitherto considered untouchable.
Those put on trial for corruption included military chiefs, judges, senior lawyers, as well as politicians.
However, Buhari's anti-corruption fight became smeared with obvious selectivity along the line. Seven years after, many Nigerians have described the anti-corruption fight as unsatisfactory and more of a witch-hunt as several corrupt persons affiliated with the government were seemingly untouchable.
5. Education
Buhari's scorecard on education has been poor and the recent striker by ASUU is a clear indication. Since he became president, the education sector has not seen the expected boost.
Analysts say he has yet to fulfill his promise that "we will see significant focus, resources and, where necessary reform, in tertiary and technical education to reposition Nigeria's workforce for the modern technological age."
A development consultant, Jide Ojo, said despite the promises to fund and improve the education sector, the budgetary allocation for the sector continues to hover between six and seven percent.
6. Uniting Nigeria, fighting insecurity
Buhari also promised to use his military background to quickly end Boko Haram's reign of terror in the South-East.
He also pledged to mend the fault lines in the nation and bring more unity.
CLICK HERE TO DOWNLOAD PRESS RADIO MOBILE APP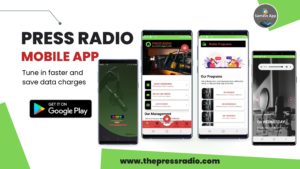 Speaking about unity, Buhari in his inaugural speech had declared that, "Having just a few minutes ago sworn on the Holy Book, I intend to keep my oath and serve as President to all Nigerians.
Source: mynigeria.com