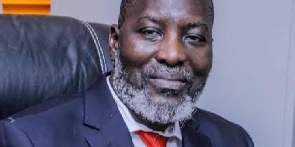 Prof Adewale Musa-Olomu, Medical Director of the Federal Medical Centre in Abeokuta, Ogun State, was found guilty of falsifying his credentials in order to extend his stay at the facility.
SaharaReporters learnt that Musa-Olomu, who claimed to be born on January 6, 1960 when he sought to become a consultant surgeon in the hospital in 1999, was discovered to have got a statutory declaration of age in 2009 to claim a different date of birth – January 6, 1964.
The inference is that Musa-Olomu, who should have resigned from service, has stayed on for four more years.
He was first appointed in 2017 and ended his first tenure in 2021, but he was reappointed for a second term through the support of a former Minister of State of Health, Adeleke Olorunnimbe Mamora.
Meanwhile, Saharareporters had reported that a group, All Youths Reoriented Initiative of Nigeria, filed a case against Musa-Olomu at the Federal High Court, Abeokuta, over alleged age falsification.
Documents: How Ogun Hospital Medical Director, Musa-Olomu Falsified His Age To Prolong His Stay In Service
The case with suit number FHC/AB/CS/100, was filed on September 20, 2021.
The petitioner alleged that Musa-Olomu deliberately falsified his date of birth.
The group also asked why Musa-Olomu's appointment was renewed after he was indicted for age falsification, gross misconduct, and abuse of office by the board of the medical centre.
Aside from the controversy surrounding his age, the MD was alleged to have employed his son, Babatunde, and within a year of the son's appointment, he allegedly granted him study leave to a European country, with pay.
Documents seen indicated that within the period that Musa-Olomu was the MD, the hospital's payroll increased by over 1,700 workers.
It was also learnt that the hospital bought a refurbished Computerised Tomography (CT) scanner, but at the price of a new one.
CLICK HERE TO DOWNLOAD PRESS RADIO MOBILE APP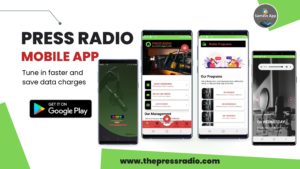 The machine, bought for N230 million, was said to develop a fault four months after installation.
Source: saharareporters.com