43-year-old Ghanaian killed by 2 teenagers in Italy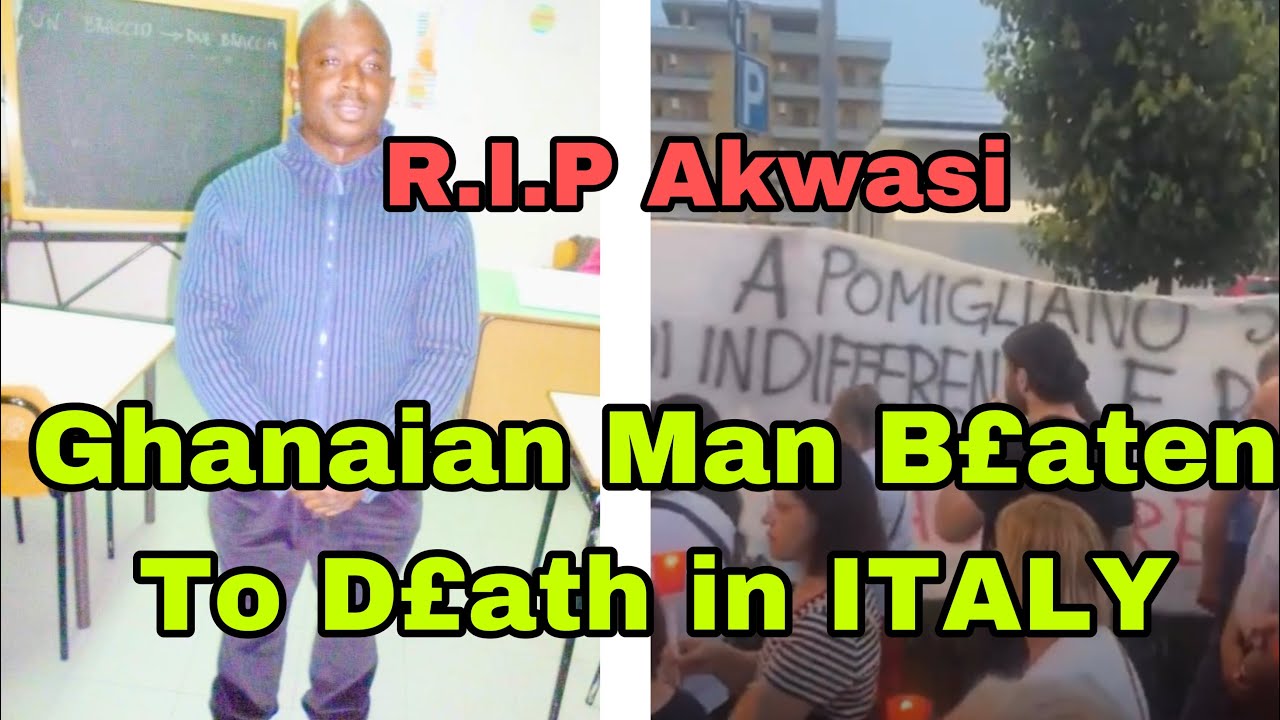 A 43-year-old Ghanaian living in Pomigliano, a suburb of the Metropolitan City of Naples, Italy, Frederick Akwasi Adofo, has reportedly been killed by two teenagers.
According to a new report by the YouTube channel, First2watch TV, members of the community woke up one morning to blood stains on the bench Akwasi Adofo used to sleep on.
The worried community members checked the CCTV of a shop nearby and found that two teenagers, who were believed to be both 16 years of age, attacked the man and beat him to death.
The news of Akwasi Adofo's death led the people of Pomigliano, both young and old, to hold a vigil and a peaceful March in his honour.
The homeless Ghanaian had lived in Italy for almost 11 years having illegally migrated to the country in 2012 through Libya and the Mediterranean.
After he was arrested by Italian Customs on his arrival, he was granted asylum and had been living in Pomigliano, since.
He mostly helped community residents carry groceries and other items they bought from stops in the community for their livelihood. This made him become known and loved by the community members.
According to the report, the incident happened in late June 2023. The two persons accused of killing him are in the custody of the police and are being prosecuted.
Watch the news report in the video below:
Source: www.ghanaweb.com