There are reports that more than a dozen persons have died in a fatal road crash on the Accra-Cape Coast Road.
The crash, said to have happened at Gomoa Okyereko in the Central Region, is reported to have happened between an Accra-bound Yutong bus, and a fuel tanker with the registration number WR 2063-10.
According to a 3news.com report, some 15 passengers died on the spot, while some 25 others have suffered various degrees of injuries.
It continued that the passengers are said to have been on their way to Accra from Liberia.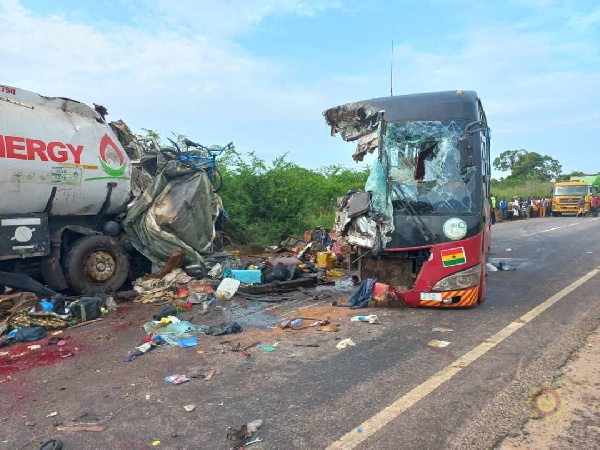 Source: www.ghanaweb.com