'Yellowstone' star Kevin Costner's estranged wife says he 'could have continued with the show' but chose not to because he is a 'very money focused person': court docs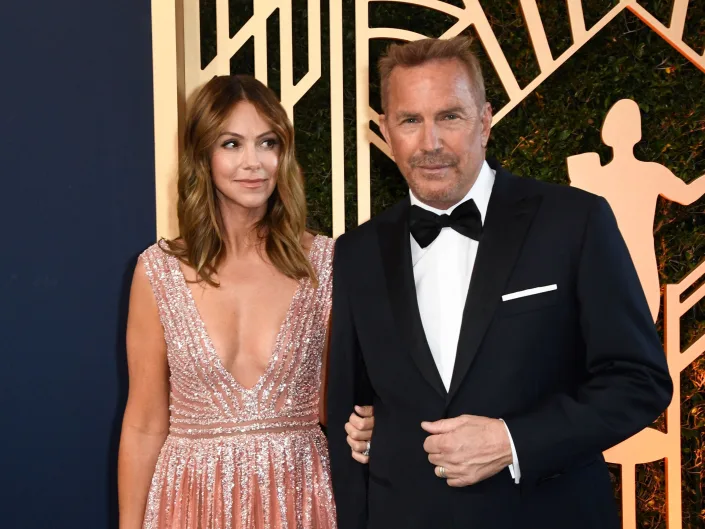 Kevin Costner and Christine Baumgartner are in the midst of an increasingly bitter divorce.
In their dispute over child support, Costner's wife called him out for being a "very money focused person."
She said he left "Yellowstone" to pursue his potentially more lucrative "Horizon" film project.
The estranged wife of actor Kevin Costner has claimed that the actor "could have continued" to appear on "Yellowstone" but chose not to because he believed his own Western project would be more lucrative.
"Kevin's value as an actor has never been higher, especially after the success of 'Yellowstone," Christine Baumgartner said in a July 7 declaration obtained by Insider. "Kevin could have continued with the show, but he chose not to in order to pursue the 'Horizon' project."
The 49-year-old handbag designer, who shares three teenage children with the actor, described Costner as a "very money focused person" and said that he exited the Paramount Network drama to pursue "Horizon" as it will "certainly increase his earnings exponentially."
It was announced in May of this year that "Yellowstone" would be ending with its current fifth season, following a behind-the-scenes dispute between the actor and the show's co-creator Taylor Sheridan over shooting schedules.
Costner, who has portrayed aging rancher John Dutton on the show since 2018, reportedly wanted to significantly cut back days filming  on set in Montana so that he could focus on his upcoming four-film Western saga, "Horizon," which he is cowriting, producing, directing, and starring in.
While Costner said in a previous court declaration that he was going to "defer" his salary for "Horizon," Baumgartner claimed that her soon-to-be ex-husband pursued the project — which he is backing with his own money — believing that he could "still support his family" and "make a very attractive return."
"He would not have invested in the project otherwise, and he essentially re-invested his compensation as an actor into this new endeavor that will certainly increase his earnings exponentially."
According to Baumgartner, Costner invested around $20 million of his own money into the "Horizon" film series.
Baumgartner made the comments about Costner's motivation for leaving "Yellowstone" while disputing his assertion that he could only pay $51,000 per month in child support, due to the fact that he is not earning as much as he was now that he's no longer "under contract" for the show (in 2022, he earned a reported $1.3 million per episode).
Per a June 30 declaration, Costner said he first made Baumgartner aware that he was considering leaving the hugely popular television series last year and told her that "2023 would be a difficult year financially."
Baumgartner, meanwhile, had requested $248,000 a month to maintain the lifestyle the couple's three children — Cayden, 16, Hayes, 14, and Grace, 13 — were used to.
On Tuesday, the child support payment dispute was settled after a Santa Barbara County judge ordered Costner to pay $129,755 per month — half of what Baumgartner was requesting but still far more than what his legal team proposed.
Baumgartner was married to the "Dances With Wolves" star for 18 years before she filed for divorce in May, citing "irreconcilable differences."
Read the original article on Insider