Yaw Dabo buys 4-acre land to construct multi-purpose sports complex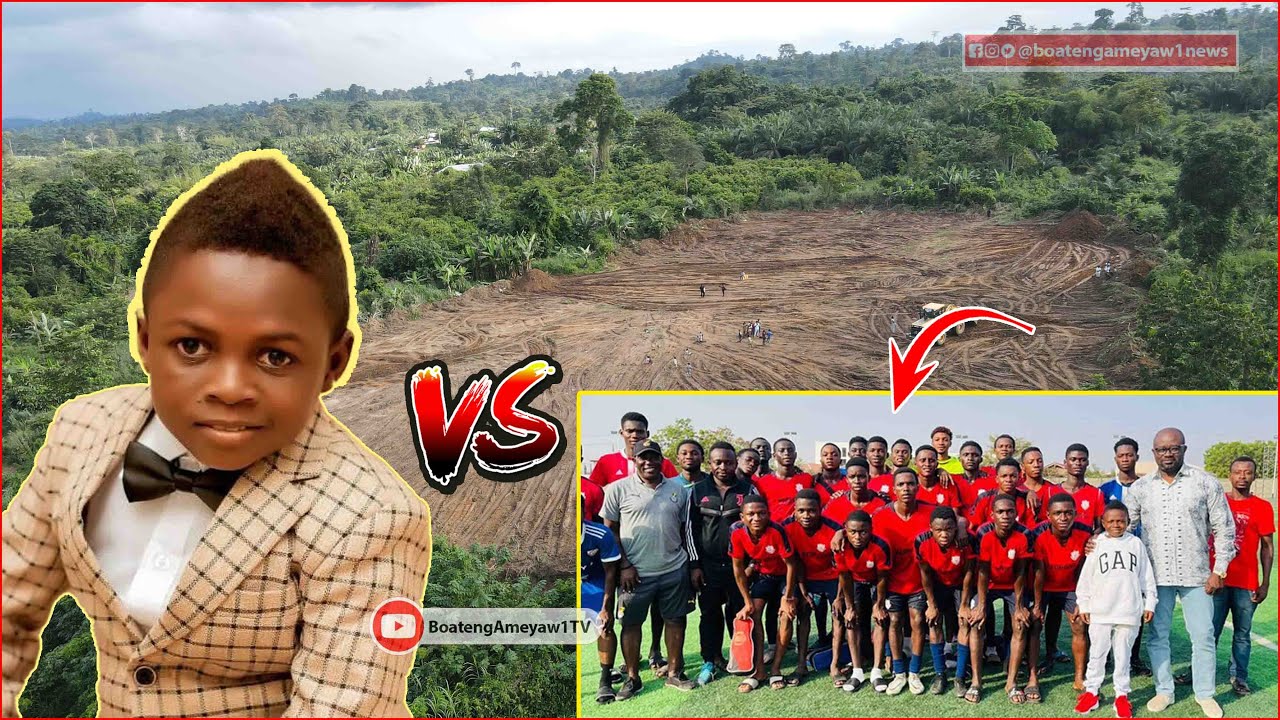 Popular Ghanaian comic actor and Bankroller of Dabo Soccer Academy, Samuel Yaw Dabo has acquired a four-acre of land to construct a multi-purpose sports complex.
The sports complex will be located at Yawbarima Krom near Nyinahin in the Ashanti Region.
The complex when completed will have a hostel, pitches, and classrooms, among others as the land has been cleared and preparatory works have already begun.
Speaking on the project, the Chief of the Yawbarima Krom, Nana Osiaban Yaw Barima II, revealed that he has been friends with Dabo for some time now and liked how the actor has been helping children through his football academy.
"When he asked for land for this project, I gladly agreed to help him…He has four acres but for now, he is clearing two acres (eight plots) to start and may develop the other half later," the chief said, as quoted by Yen.com.
Dabo embarked on a European in May 2023 where he visited Spain and watched the UEFA Champions League between Real Madrid and Manchester City, and went to visit Germany where he held discussions with former Black Stars coach Otto Addo before stopping over in France where he toured French clubs Paris Saint Germain and Auxerre before returning to Ghana.
Dabo went viral for his post-match analysis of the game between Real Madrid and Manchester City at the Bernabeu, where he landed an interview with Marca.
In June 2023, he collaborated with Xavi Hildago, a director at World Sports Academy (WOSPAC) to organize a football scout tournament in Kumasi to unearth talents.
Watch the video below:
Source: www.ghanaweb.com