A Kia private car with registration number AS 7369-21, has killed a 48-year-old woman at Asante Akyem Juaso in the Ashanti Region
The car is reported to have ran into a chop bar after the vehicle's brakes failed.
The woman, according to eyewitnesses, was selling her goods near the chop bar when the incident happened.
The victim was subsequently taken to Juaso Government Hospital where she was pronounced dead on arrival.
CLICK HERE TO DOWNLOAD PRESS RADIO MOBILE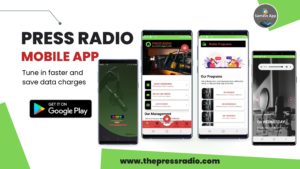 The driver of the car also sustained some injuries and is receiving treatment at the health facility.