Winners and losers as dollar crisis continues to hit economy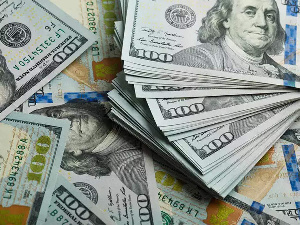 While the diminishing supply of dollar has dealt a big blow to people who depend on the foreign currency to finance their businesses, the crisis has turned into a blessing for others, The Citizen has established.
And amid growing concerns that prices of fuel, food, cooking oil, and steel, among others, will keep surging, experts say there are also opportunities that can put the country on the winning side.
Oil importers have been hit hard by the shortage of dollars, which has put the shilling into a nosedive. They need dollars to bring in supplies, and anything short of that cascades to the smaller players.
Tanzania Oil Marketers Association (TAOMAC) say they stand to lose hugely due to the fact that they are the biggest group in the forex market and are not like manufacturers, who can decide to cease production until the situation improves.
"We have no luxury to cease the importation of oil because this is a strategic commodity which must be available in the country every month, unless we want the country to be in a lasting crisis," said Mr Raphael Mgaya, Taomac's executive director.
He said they need not less than $250 million every month to import the products. If the situation continues, he said, loanable companies will keep seeking bank loans.
He noted that they have been using bank guarantees to import oil while continuing to look for dollars, a situation that, he said, will lead to a surging of oil prices and put the final user in a difficult situation.
"Loans taken by companies from banks continue to attract interest until they get dollars. Although the arrangement has had a serious impact on the cash flows of companies, the huge interest that will be paid in terms of dollars is now another concern," he said.
Dr Daudi Ndaki of Mzumbe University said the situation was a win for tourists visiting Tanzania, who will pocket more shillings using small amount of the strong dollar they have.
"The tourist who came before the dollar shot to 2,400, and the one who comes now after the dollar sells at more than 2,400, has more gain. With this situation, we cannot fully rely on tourism to bring in more dollars as a country," he said.
He also noted that Tanzania has the opportunity to get enough foreign currency by just exporting some crops and minerals because the products are cheaper at the moment. "With our prices being cheaper, we have an increase in export demand, and if exports increase, the share in GDP will also increase, thus benefiting our country."
A supplier of electronic equipment from China, Mr David Ming, said in a situation like this, it becomes a challenge as some customers reduce the number of cargo they order and others stop altogether.
"However, for those who continue to order from us agents, I pay in dollars in China, and then my Tanzanian customers pay me in Tanzanian shillings. As a result, I stand to gain, although I cannot say that it is a good situation; no, we need all our customers," he said.
Speaking to The Citizen via WhatsApp, Mr David noted that currently the exporters of basic equipment from China and India are the most profitable due to the high demand for their products in Africa.
"We who import luxury devices do not benefit as compared to those importing medical equipment or oil suppliers," he said.
Prof Aurelia Kamuzora, a senior lecturer at Mzumbe University, said the country was on the losing side due to the fact that it doesn't export enough.
"We are on the losing side because we are not using the opportunities available to produce products that are much needed in the world so that we can attract more dollars," she said.
Citing the coffee market as an example, the expert in law and economics said this year they have been able to export a lot and bring in a lot of dollars because the product was in high demand internationally.
"Therefore, if we produce and sell crops that are on high demand internationally, we will be on the winning side as a country," he said.
Source: thecitizen.co.tz