Will it be President Joe Ghartey?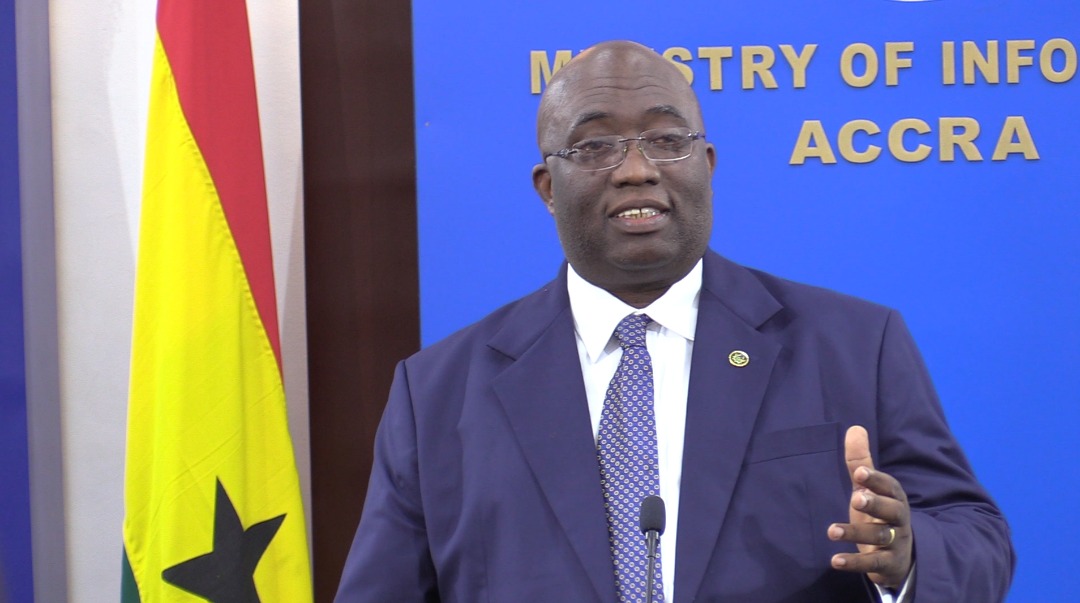 BY: Enimil Ashon
For a people who have only recently been bitten by a snake, it is surprising that the New Patriotic Party (NPP) do not tremble at the sight of a worm. If Fomena 2020 has any lessons for political parties, I thought it should be to ensure that there is one rule for all; that party officers at constituency, regional or national do not play favourites.
For their information, many people noticed that at the party's recent National Annual Delegates Conference in Kumasi, the President waited for his Vice-President for upwards of 30 minutes as the latter was paraded through the streets of Kumasi by some Ashanti Region NPP MPs?
Didn't it (or did it) have anything to do with the aspiration of Dr Bawumia to be the party's flag bearer?
All of this should be no big deal, all things being equal.
Unfortunately, all things are not equal. President Akufo-Addo may have meant well in putting brakes on his appointees' speed to announce their presidential ambitions.
One person who is rumoured to be a casualty of the President's fiat is Mr Joe Ghartey, immediate past Railway Development Minister.
If his presidential ambitions did cost him his job in Akufo-Addo's second term, so be it. But why not Bawumia and to some extent, why not Alan Kyeremateng, whose interest in the 2024 presidency was unveiled by the President himself during a visit to Manhyia?
Christianity and Islam both preach fairness. Rotarians teach us that before taking any step or making any statement, we should ask ourselves: "Is it fair to all?"
Today, some people may be feeling invincible but that is when the wise will remember that the big timber that felled seemingly invincible giants almost always began as a speck. Remember Fomena 2020!
Perhaps, I am wailing louder than the bereaved. I got this impression when I spoke with Joe Ghartey on phone earlier in the week. Not a word of criticism against NPP's chessboard machinations.
He refused to "declare" his flagbearership ambition but he didn't need to do that. I came away convinced that Essikado, where he has been MP for five terms, the Western Region, from where he traces his matrilineal ancestry and Central Region, specifically Winneba, where his father hails from, will have a son of the soil on the ballot paper at NPP's presidential primary next year.
He is not Ashanti and does not claim Ashanti as a World Bank but I know that his daughter has married into Ashanti royalty.
Unflappable, as he has always looked, he did not wince when I reminded him that Bawumia and Alan seemed "unbeatable"; nonetheless, he had an announcement for everybody in the party: "Anybody who thinks it is a done deal for Bawumia or Alan is fooling himself".
Assess
I attempted to assess Joe Ghartey? I haven't seen an accusing finger pointing at him for corrupting himself in his many years as the longest serving Attorney General of Ghana and his four years as Minister for Railway Development.
To accusation that he could not complete the railway development programme in four years, he says: "Today's railways are built with the technology of airlines. It costs a minimum of US$5 million to lay only one kilometre of rail tracks. In Ghana, we are doing 3,000 kilometres! Negotiating US$15 billion with investors is a painstaking process, especially investors who insist on putting their nationals in key positions at the expense of Ghanaians".
Nonetheless, he says the records are there for all to see. "Under me, we took the first critical steps. I succeeded in changing the country's rail lines from narrow to standard gauge".
His critics complain that Joe Ghartey is too straight; that he will not bend. To this, he replied, "President or no President, I want to be able to look Ghanaians in the eyes, like Prophet Samuel in the Christian Bible and say, I didn't use Ghana's money on myself.
"But what is Presidency all about? Why don't we aim to build a nation where no one needs a godfather to survive?
To be straight is to ensure that people without godfathers are given the chance to get a job, to eat and to survive?"
There goes Joe Ghartey. In law, he is an impregnable fort. He was one of NPP's legal brains that wrote the 1993 Stolen Verdict.
He recalls: "At a time when there were no computers, my wife and I looked for a typist to type the entire document.
I was not dreaming to be President one day; all I cared about was the interest of the NPP."
The writer is the Executive Director,
Centre for Communication and Culture,
E-mail: [email protected]