Why my move to Real Madrid, Manchester City failed – Ransford Osei explains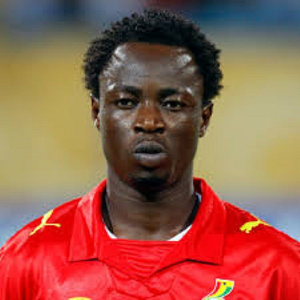 Former Kessben and Asante Kotoko forward Ransford Osei has revealed why separate moves to Spanish giants Real Madrid and English champions Manchester City failed to happen.
Osei featured for Ghana at the U-17 level in 2007, where he played a key role in the Black Starlets' journey to place third at the 2007 U-17 African Youth Championship. He ended the tournament as the winner of the silver boot with six goals.
He went on to replicate the same in the 2009 U-20 AFCON, where he won the golden boot with seven goals as Ghana went on to clinch the title, the first by an African country.
Speaking of his ordeal, Osei explained how Kwabena Kesse, who was the owner of Kessben FC, rejected the offer from Real Madrid because he had received a bigger one from an agent.
"After the World Cup, I was wanted by all the big clubs. I remember an offer from Real Madrid came. Myself and Daniel Opare, but then Kessben said the offer from Real Madrid was not enough because another club was offering them one million dollars, but Opare went," he told Kings Jersey TV.
Narrating his failed Manchester City move, the Ghana youth star said "I had an opportunity to move to Manchester City, where I stayed for three months, where they arranged for my work permit, but there was this rule that you must have played 75 percent with the Black Stars, so it was difficult for me to secure one, and I had to leave for Israel," he added.
At age 32, Opare finally called it quits at 30 in March 2021 after what many believe was a failed career blighted by injuries.
He played for clubs in Spain, Israel, South Africa, the Netherlands, Finland, and Lithuania.
Source: www.ghanaweb.com