Why I no longer shoot Asake's music videos – TG Omori reveals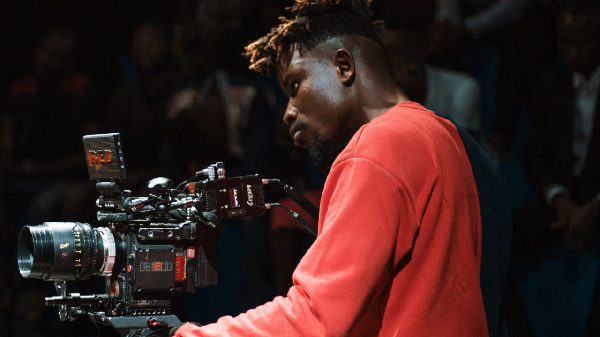 Popular music video director, TG Omori has addressed the topic on his current business relationship with award-winning singer, Asake and the YBNL team.
In an interview on the 'Zero Conditions' Podcast, Omori disclosed the reason he longer shot music videos for Asake.
Speculations arose when Asake decided to employ the expertise of another director for his latest works after his supposed 'age-long' relationship with Boy Director crashed.
There were claims that the YBNL global export wasn't pleased with their last collaboration, 'YOGA' as it didn't garner the much-anticipated attention like their previous works.
But Omori offering clarity on the trending narrative, said he still has a cordial relationship with Asake as well as his boss, Olamide.
He shed light on Baddo's ideology about life and living, noting that he is a man who loves to give people opportunities at different times, saying it was someone's turn presently because he's had his time with them.
Explaining, Omori said: "Even husband and wife divorce. It's normal for people to take a break. I mean, we have done like 10 to 12 videos together.
"We (Asake and I) have seen a couple of times, we are still cool. Let the young man do his thing and well I'm doing mine.
"And you know, it's a business. At the end of the day, you need to respect clients' decisions. You'll always be here doing your thing. It has happened a series of times.
"One thing I like about myself is that I appreciate artiste freedom. I want you to wake up one day and feel the need to want to try new things.
"I don't want because we are cool and guys, you must shoot with me. To me, I feel like I'm boxing you.
"Take a break, do your thing, I'll do mine and everybody is happy. As long as the money is coming in and everybody is chilling.
"I've got like the craziest video coming in, trust me.
"To me, it's crazy love. Me and YBNL forever. You know how me and Olamide go way back and he's now like one person I respect so much.
"And Olamide is in that position to make sure everybody eats. And before I came, he was working with other directors and then, he gave me the opportunity to also do my thing.
"So, I feel like he's that kind of man that also wants to give others a chance. So, he's working with one very creative guy right now. A very good guy who's doing fine too.
"So, that's Olamide for you. And if I take that personally then, I'm messed up.
Source: thenationonlineng.net