Why I always 'fight' with trotro drivers – Asamoah Gyan explains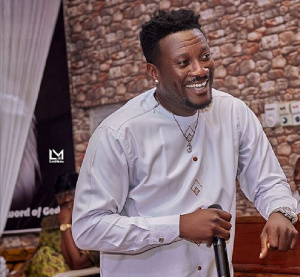 Ex-Ghana international
Asamoah Gyan
 has disclosed that one of his biggest problems in Ghana is constantly having to engage in war of words with commercial bus [Trotro] drivers.
The ex-player recently shared his experience with trotro drivers in Ghana, shedding light on the unique challenges of navigating the country's bustling traffic.
According to Gyan, one of the most stressful aspects of dealing with trotro drivers is their seemingly audacious lane-changing manoeuvres.
He recounted instances where these public transport drivers would abruptly veer into his lane, and attempting to challenge them would often result in passengers criticising him instead.
"To be frank, when I'm driving in Ghana, trotro drivers are my problem. I can get angry and even fight with them," Gyan admitted on his Instagram Live.
He went on to describe situations where simple mistakes by trotro drivers could lead to confrontations. These drivers, Gyan explained, were often unapologetic and even countered criticism with questions like, "Haven't you made a similar mistake before?"
Gyan also highlighted a common scenario on Ghana's congested roads – traffic jams that are simply caused by trotro drivers.
"You can be in traffic while there is no accident, when you get to the source of the traffic you will see a trotro parked and loading," he stated.
In spite of these, Asamoah Gyan declared that he loves Ghana no matter the troubles he faces.
Source: www.ghanaweb.com