When Cecilia Dapaah was making money, you were probably not born – Cousin tells Special Prosecutor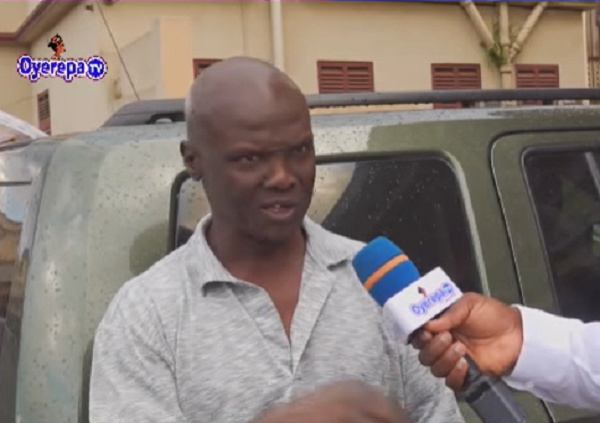 Baffour Ampong, cousin of embattled former Minister of Sanitation and Water Resources,
Cecilia Dapaah
, has asserted that her wealth and properties were acquired through legitimate means.
Amid ongoing investigations by the Special Prosecutor into allegations of corruption, Ampong has come forward to dispel rumors surrounding Dapaah's financial success.
Speaking in an interview on Oyerepa TV on September 22, 2023, Ampong contends that Cecilia Dapaah's financial portfolio can be traced back to her 17-year tenure as the Public Relations Officer (PRO) for the CMB.
"Her money and properties that she acquired, it is not today that she acquired them, she worked at the CMB for over 17 years; she was CMB's PRO, ask anybody at the CMB during Rawlings' time."
Dapaah's cousin challenged anyone with claims of bribery against her to provide concrete evidence. According to him, he believes that Cecilia Dapaah has maintained an untarnished record when it comes to accepting bribes.
"If they like, anybody who claims my sister has taken a bribe can come forward and bring proof," Ampong declared.
He added "Has anybody complained of a missing item at the ministry before? Where she worked, have they inquired for them to know that there is a missing item there? Who has said that there is missing money at the ministry?
"There are some people at the ministry and government who are afraid of her, and because she already has her money, she won't allow anybody to influence her with money for contracts."
He implied that the Special Prosecutor investigating Dapaah's wealth might have been too young to comprehend her rise to financial success.
"The OSP, excuse me to say, wasn't even born during the time that my sister was amassing her wealth."
Background:
She is currently under investigation by the OSP for corruption and corruption-related offences after two of her houses helps have been charged for stealing more than $1 million, €300,000 in cash and other valuable items from her residence at Abelemkpe.
The OSP for a second time froze the accounts of the embattled former minister effective September 5, 2023, after an Accra High Court directed the office to unfreeze the accounts and investment of the former minister, Cecilia Dapaah and return her seized monies, after an initial freeze order.
The OSP had applied for the court to confirm its freeze order of some of Cecilia Dapaah's assets including her bank accounts and monies found at her properties.
GhanaWeb, on August 9, 2023, reported that the embattled former Minister of Sanitation and Water Resources, Cecilia Dapaah's assets and bank accounts containing millions of dollars and cedis had been frozen by the Office of the Special Prosecutor.
Source: www.ghanaweb.com