'When a thief is broke' – Schwarzenegger reacts to NAM1's GH₵650 Menzgold card announcement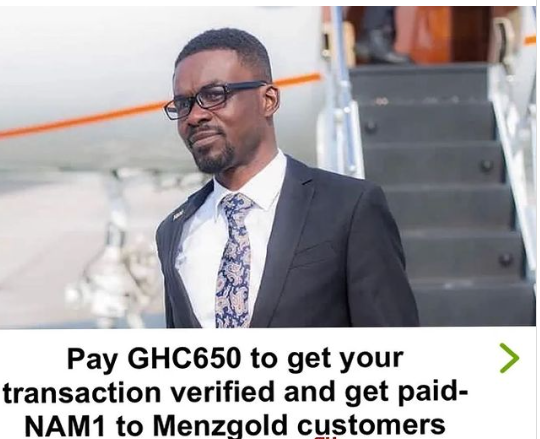 In a new development, Menzgold Ghana announced a fresh round of customer validation to facilitate the processing of payments for its customers whose funds have been locked up.
Customers have been encouraged to purchase a Digital Verification Access Card worth GHC650 in order to verify their transactions.
This has however sparked outrage from netizens online, particularly from the aggrieved clients.
Sharing her thoughts on the issue which has become topical on social media, Afia Schwarzenegger has described the entire situation as "the return of a broke thief".
Describing the situation as sad, Afia said people are likely to fall prey to it.
"The title of the movie is 'When a thief is broke' and the sad ending of the story is, still some Ghanaians will fall for this!!!!! Eiiiiiiii Mo bi nom adwene ne mu emr3 oooo," she said.
NAM1 Introduces Menzgold Digital Verification Access Card for customers
In a letter dated August 18, 2023, the company stated that customers seeking to access their locked-up funds would need to participate in the Menzgold Digital Verification Access Card process, designed to verify transactions and validate claims.
The company informed its clients that this validation is necessary following the initial assessments, which according to them revealed that a significant number of claims contained unacceptable infractions that rendered them invalid.
The Digital Verification Access Card, per the statement, will be available for purchase at a cost of GH¢650 each from authorized Payboy Agents between August 10, 2023, and September 14, 2023.
"As indicated in our August 8th release: Menzgold has successfully and finally completed the validations of the transaction supporting documents Customers presented for vetting. Unfortunately, it was determined that over sixty percent (60%) of the claims were fraught with unacceptable infractions which invalidate the claims in question.
"To the above end and as part of the final phase of our due diligence processes, we urge all Customers who believe they have genuine indebted transactions claims, to check their transactions status by acquiring the Menzgold Digital Verification Access Card at GH¢650 each. from any authorized Payboy Agent to verify their transactions validation status from the 10th August 2023 to 14th September 2023 and, to upload original coloured soft copies of their transactions supporting documents," parts of the statement read.
Source: www.ghanaweb.com