According to a post sighted on ghanaguardian.com, Ghanaian media personality and women's advocate, Berlinda Addardey, popularly known as Berla Mundi, has intimated that people should stop placing value on women based on their vagina and marriage.
In some Ghanaian settlements and other societies across Africa and the globe, women are valued over sex and marriage, without it, those settings consider women unimportant or think they have no other roles to play.
But, aside from the fact that the central role of women in society ensure the stability, progress and long-term development of nations, international studies demonstrate that when the economy and political organization of a society change, women take the lead in helping the society adjust to new realities and challenges.
Also, in the workforce today, the median female share of the global workforce is 45.4 percent. Women's formal and informal labor can transform a community from a relatively autonomous society to a participant in the national economy.
Despite significant obstacles, women's small businesses in rural developing communities not only can be an extended family's lifeline, but can form a networked economic foundation for future generations. The role of women in the urban and rural workforce has expanded exponentially in recent decades.
Berla Mundi taking to Twitter to address the issue, said womens' value cannot be placed on vagina and marriage.
To her, it was high time people stopped making it look as though one cannot be considered a woman if she is unmarried.
The TV3 New Day host described as "warped mentality" the idea of placing value on women based on their sex organ and marriage. She said women should be allowed to be who they are.
CLICK HERE TO DOWNLOAD PRESS RADIO MOBILE APP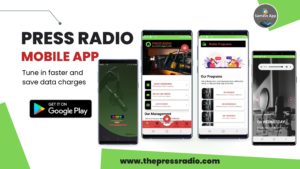 "Stop placing value on women based on their vaginas and marriage. Allow women to be! Enough of this warped mentality!!!" She tweeted.