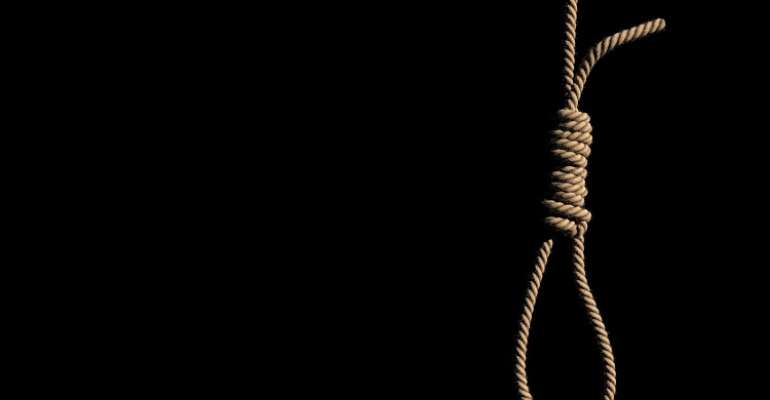 A 43-year-old welder has allegedly committed suicide by hanging himself in his room with a sponge at Gomoa Fetteh Kakraba near Gomoa Budumburam in the Central Region.
The deceased, Kofi Annan, allegedly took his own life on Wednesday evening.
Although the cause of the suicide is not yet known, there are reports that the man might have committed the act after thieves broke into his shop and stole goods meant for a client.
The wife of the deceased, Efua Bembem in an interview with Citi News said: "I tried reaching him on phone when he came home from work that night But it was off. So I went inside the room and turned on his phone. Several phone calls came through after I turned it on."
"I realised that he had hanged himself with a sponge. He had told me earlier that day that he went to Bawjiase with some people to work for a client but after going there again he realised that the items needed for the work had been stolen. I asked him if he will go to work the next day, but he told me he can't go because the things he was going to work with had been stolen," she recounted to Citi News.
—citinewsroom