Weeds, reptiles taking over €248m stalled Kumasi Central Market Redevelopment project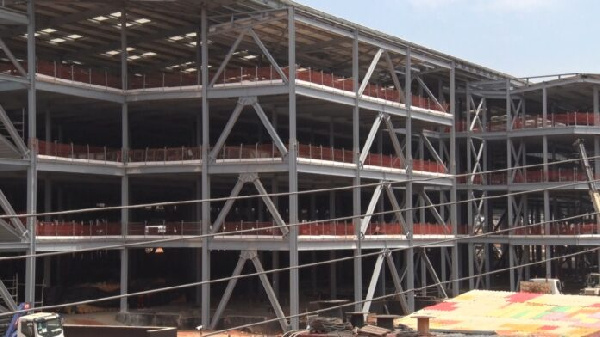 The €248-million Kumasi Central Market Redevelopment project which commenced in 2021, and is being constructed by Messrs Contracta Construction Limited, UK, has been at a standstill since January 2023.
The site is getting weedy and reptiles taking over the project situated at the heart of the regional capital.
The aggrieved traders say despite promises by the government to ensure work resumes after several petitions were channelled to the appropriate authorities, work is yet to resume.
Unhappy with the unfulfilled promises, the Director of Operations for the Combined Kumasi Central Market Traders Union, Mr Daniel Otuo Acheampong, told Kumasi FM's Elisha Adarkwah that they are disappointed in the government.
Mr Acheampong did not leave the Members of Parliament in the region out of the blame.
He accused them of lacking the will to push for the resumption of work on the project.
Plans, he said, are underway to embark on a series of demonstrations from next week to press home their demand for work to resume on the largest market in West Africa.
The metal structures erected at the site, Mr Acheampong said, should be removed for them to move back to ply their trade if the government is unwilling to continue and complete the project since they have nowhere to conduct trading activities now.
Source: classfmonline.com