We will come after them – IGP Dampare sends strong message to criminals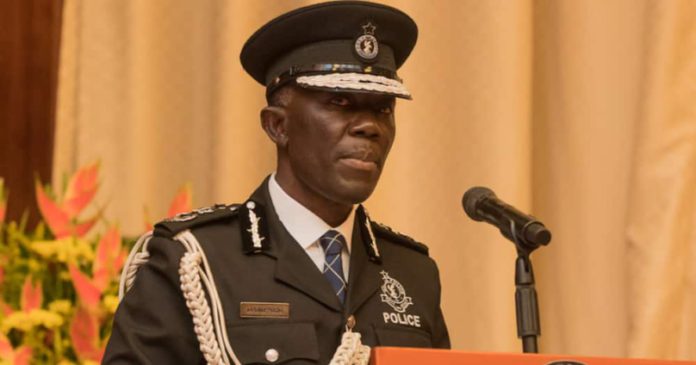 The Inspector General of Police (IGP), Dr George Akuffo Dampare, has issued a stern warning to criminals in Ghana.
The IGP said this while speaking on Accra-based UTV.
According to him, his outfit, Ghana Police Service will continue to hunt and clamp down on criminals in the country.
"As for criminals in town, they watch out. They have seen a little of what we can do. We are not done with them. The few ones left, wherever they are, we are coming after them," he said.
He stated that the police force is not intimidated by the criminal element in society and will not rest until they have been brought to justice.
"Even if they go to hide in the cemetery, we will come after them. Because we will ensure that all their evil plans will work," he continued.
Dr George Akuffo Dampare also emphasized that the police force is committed to ensuring the safety of all law-abiding citizens in Ghana.
"So that the good people can go about freely with their works for the benefit of the country and future generations," he added.
Source: www.ghanaweb.com