Squirting, according to Samia B, is one of the ways women ejaculate.
"Squirting is not an orgasmic experience." It's one of those things that everyone is obsessed with and you have no idea what it is. Squirting is a type of female ejaculation.So there's creaming, gushing, and urethral fluid stuff, which I forget the exact name for but basically drips out the pussy.
So, in one of the videos on my Patreon, you can see teardrops falling out of her clitoris, which is a type of ejaculation.
It's really sweet, I didn't taste that girl, just to be clear, but if you've ever tasted it when it drops on your tongue, it's very sweet like sugar and so there's and then there's squirting.
So many people say things like "I don't know how to squirt," "I don't know how to do that," and "I don't know how to talk about my pussy and what it does and doesn't do."
But it's as if it's doing something.
You just don't know what it is, so you don't recognize it.
CLICK HERE TO DOWNLOAD PRESS RADIO MOBILE APP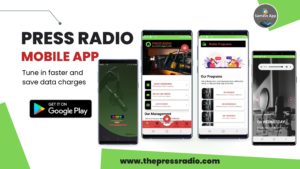 It's as if you're ejaculating. But how are you ejaculating?" Samia B stated
WATCH the video below: