Watch Ken Agyapong's 'mute' exit from NPP HQ after disciplinary hearing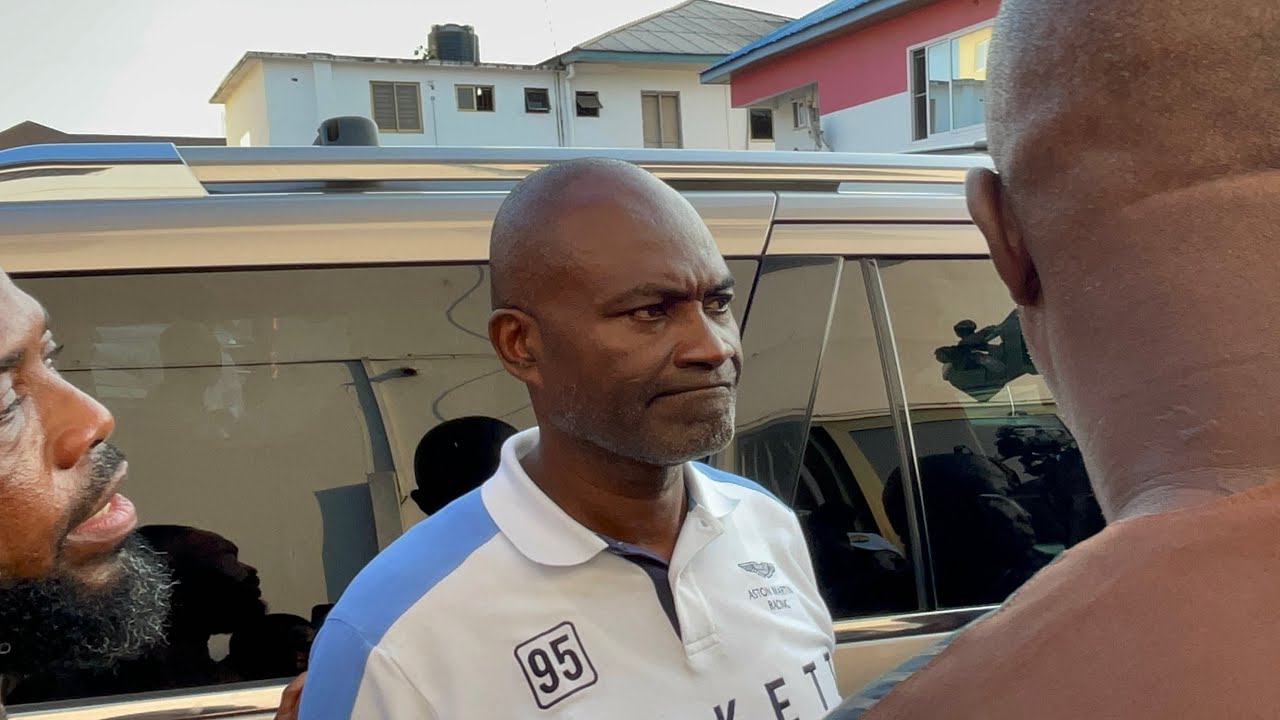 Kennedy Agyapong, a flagbearer aspirant for the New Patriotic Party (NPP), attended upon a committee of the party at its headquarters in Accra, to face the disciplinary hearings.
The meeting of August 29, 2023, was highly publicized especially his arrival at the venue as he descended from his Lincoln Navigator, exchanged a few pleasanteries and headed straight into the offices.
Hours later, the Assin Central lawmaker emerged from the premises and was swarmed by journalists seeking to hear from him what transpired with the committee.
The MP, with a straight face, refused to speak to the media even as he was momentarily stranded beside his car as his driver was no where to be found.
In a video available to GhanaWeb, an aide was heard telling the media thus: "he says today he will not talk," just as the MP's driver arrives and he hops into his car and it exits the premises.
He was summoned over alleged threats and accusations he directed towards President Akufo-Addo and Vice President Dr. Mahamudu Bawumia during the Special Delegates Conference on Saturday, August 26.
Agyapong was summoned by the committee to answer the claims he made in the video.
In a widely circulated video, the Assin North MP was captured threatening the president and the vice president over alleged attacks on his agents.
He was heard saying, "President Akufo-Addo, I will give you a showdown in this country, I swear to God. Vice President, I will give you a showdown for chasing my agent away. I swear to God. You will hear what will happen here. I swear to God, I will challenge President Akufo-Addo big time."
Kenndy Agyapong arrived at the party headquarters in a convoy of vehicles and was greeted by some of his supporters.
Aside from Kennedy Agyapong, the committee is also expected to meet the Hopeson Adorye and Raphael Patrick Sarfo, Charles Dokyi Yaw-Addo, and Musa Sulemana for going against the laid down for the elections and misconduct.
Source: www.ghanaweb.com