Watch how Agradaa's junior pastors beat up Owusu Bempah's junior pastor at her church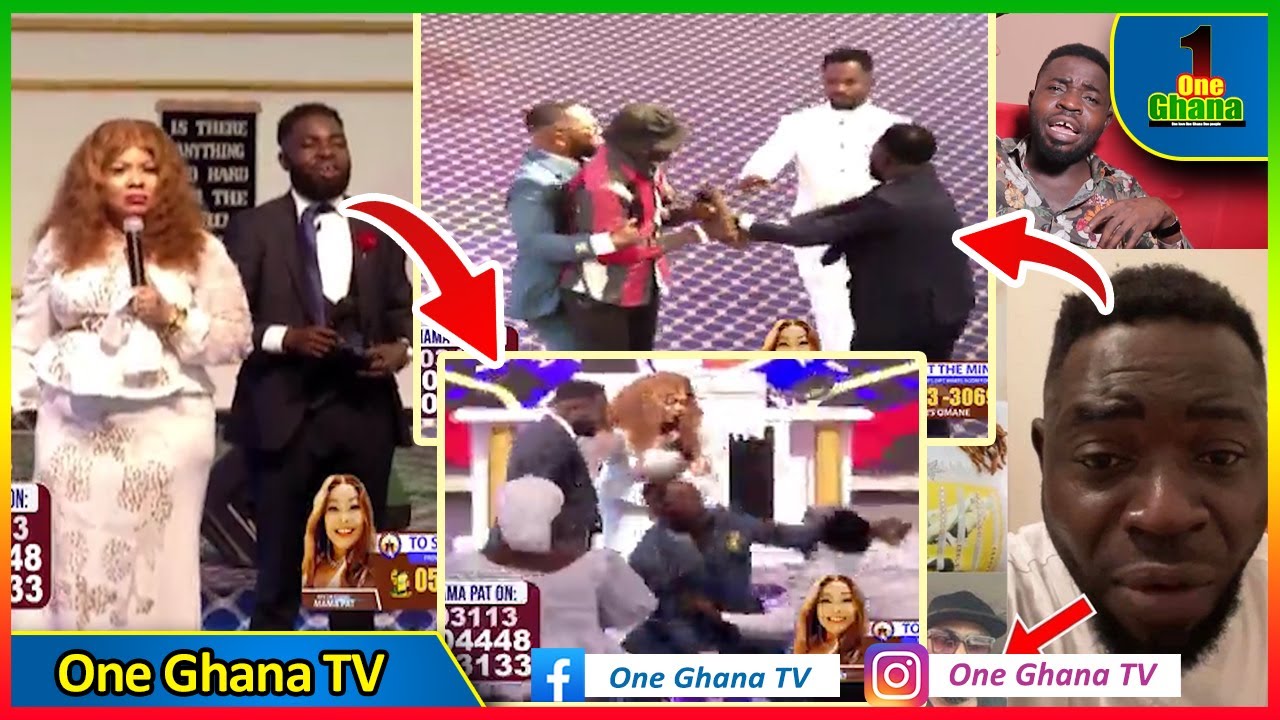 Pandemonium broke out during the church service on Sunday, June 11, 2023, at Heaven Way Champion Ministries International, owned by Evangelist Patricia Oduro Koranteng, popularly known as
Nana Agradaa
.
In the middle of the service, Manasseh De Game Changer, a junior pastor of Reverend Isaac Owusu Bempah, was called to the front of the congregation.
Manasseh, who had previously made various allegations against Agradaa during a social media spat, attempted to apologize to the former fetish priestess-turned-evangelist.
However, his attempt to make amends for his actions was met with anger from members of the congregation and some of Agradaa's junior pastors.
On three occasions, one of the junior pastors, identified as Gye Me So, charged towards the visitor and physically assaulted him.
The violent incidents caused a temporary interruption in the service, during which Agradaa urged her church members and junior pastors to stop fighting.
Once calm was restored, Manasseh finally offered an apology to Agradaa for his numerous allegations, including the claim that she had killed and buried her own child in the foundation of her church building.
Agradaa responded by stating that she accepted the apology but would not be able to be friends with Manasseh, welcome him to her church, or provide him with financial support, as she had done in the past.
Watch video of the incident below:
Source: www.ghanaweb.com