Watch how Abusuapanin Judas reacted to Yvonne Nelson's memoir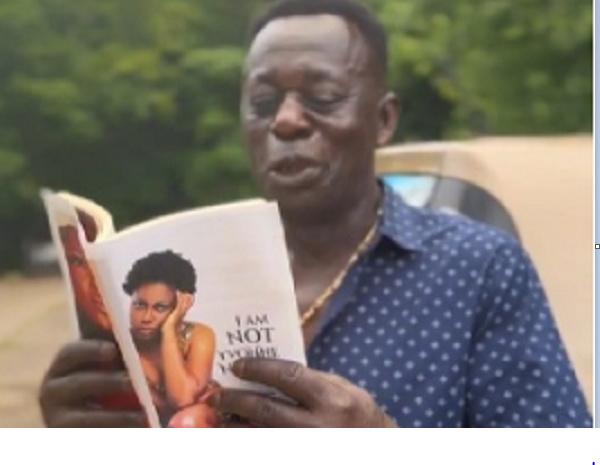 Abusuapanin Judas, as he is mostly referred to, has been captured in a video reading
Yvonne Nelson
's recently released book, 'I am not 
Yvonne Nelson
'.
Known for his impeccable acting skills, the veteran actor is among the legends who contributed to Ghana's Kumawood movie gaining both national and international recognition.
The actor has taken a break from the screen for some years now, but was recently seen in a picture together with his beautiful wife and child.
In a video shared by Zionfelix on his Instagram page, Judas was seen reading Yvonne Nelson's memoir and acted surprised after reading a portion of the book.
"Eiii, Kabutey will surely bring trouble one day or no, this is I'm not Abusuapanyin Judas; This is I'm not Abusuapanyin Judas…. laughs", he said after reading the book.
Fans of the actor who were thrilled to see him could not hide their joy.
Below is how fans of the actor reacted to his short comic skit.
"Guys if this man is alive there's a lot that can be done with him!!!. He's our legend let's make him happy whiles he's alive".
"Judy's in the houuuussseeeeee"
"Hidden will never be your portion uncle".
Watch the video below:
Source: www.ghanaweb.com