Watch FDA, police officers chase traders dealing in sex-enhancing drugs, medicine peddlers at Circle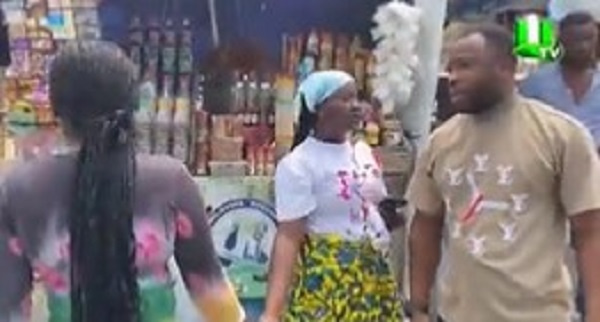 Persons selling unauthorized local traditional medicine at Circle, a suburb of the nation's capital, Accra, had to run for their lives as they were surprised during a joint operation by officials of the
Food and Drugs Authority
 (FDA) and the 
Ghana Police Service
.
A video of the operation, which was shared on social media by UTV, on Wednesday, June 14, 2023, showed the traditional medicine peddlers on the run leaving their goods behind.
The officers of the FDA and the police, who were in civilian clothing, could also be seen chasing the peddlers.
They managed to apprehend some of the illegal traditional medicine peddlers whom they handcuffed and brought back to their shops.
The officers seized the drugs of the woman they arrested.
Some of the women who we arrested were not happy about being cuffed.
"Where have you put this (the handcuff) on us, what crime have we committed? I have we gone to steal from somebody," one of the women could be heard saying in Twi.
Onlookers can also be seen in the video begging the officials to release the peddlers who were arrested.
Watch a video of the incident below:
Source: www.ghanaweb.com