Watch Asamoh Gyan scared for his life as he rides a rollercoaster in the US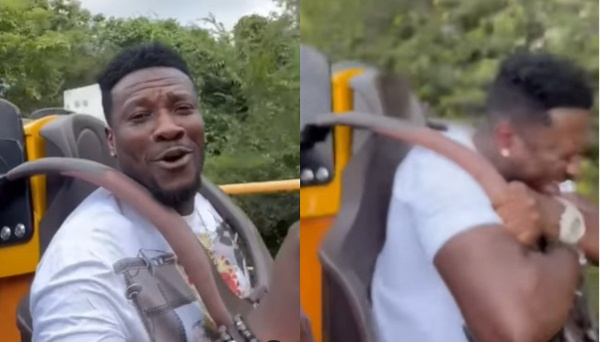 Gyan was shown in an Instagram video grabbing tight to his seat with his eyes closed and screaming as the speed increased and the ride got intense.
After successfully seeing through the race, he wrote that he had overcome his fears.
"I finally overcome my fears tho," he wrote.
Gyan, together with Samuel Anim and one Doctor Osei who is a friend of the duo were all captured enjoying the ride.
Asamoah Gyan and his manager and Executive Council member, Samuel Anim are in the USA for personal business as well as exploring the North American country.
Watch Asamoah Gyan's rollercoaster experience below:
Source: www.ghanaweb.com