Shatta Wale's lookalike has hit the streets of Accra and is causing stirs as he pretends to be the dancehall artist taking fun from those who were around.
There have been a lot of lookalikes for our artists and some even go to the extent of performing their songs, and the present one is a lookalike of the man Shatta Wale himself and we wonder how he's going to react when he sees this.
Taking a close look at the young man, he basically doesn't look like Shatta Wale but because he has dyed his hair and covered his face like the dancehall artiste does making him look like him though there's no striking resemblance to us.
CLICK HERE TO DOWNLOAD PRESS RADIO MOBILE APP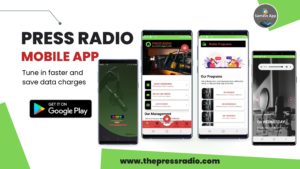 We will get to know if indeed he's the lookalike of Shatta Wale or not when he takes off his mask but then because of his hairstyle and posture, most people have concluded that he's the lookalike of the dancehall artiste.
WATCH THE VIDEO BELOW: