VIDEO: McBrown responds to Sally Mann's IVF birth comments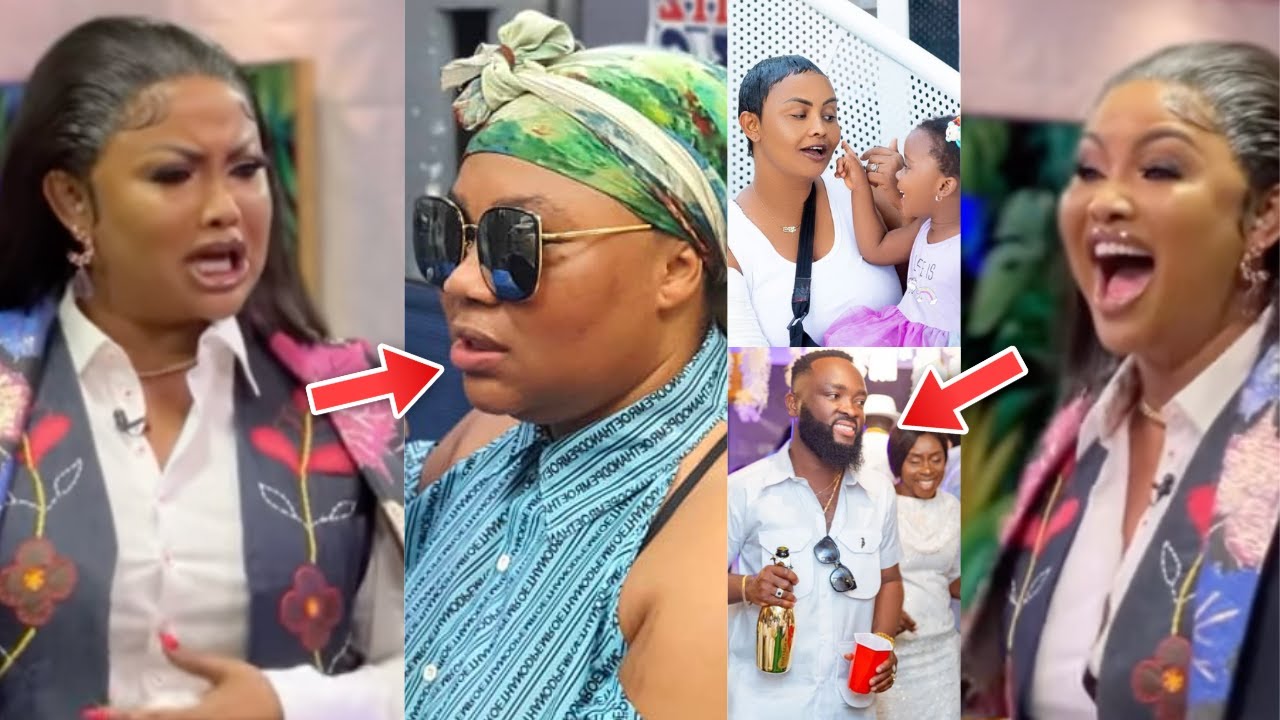 Ghanaian actress cum TV presenter,
Nana Ama McBrown
, has reacted to some recent attacks she suffered from entertainment pundit Sally Mann.
Earlier in a viral video, Sally Mann was captured throwing rants at McBrown while describing her as a hypocrite and also shaming her for giving birth through an IVF procedure (In Vitro Fertilization).
But after a long silence, McBrown has established that if only people knew what she had encountered in her quest to have a baby, they wouldn't make such statements about her.
In an interaction with US-based Ghanaian influencer, Naana Donkor, Mcbrown said she had to go through all kinds of medical procedures, foot heavy bills and so on.
The Onua Showtime host stressed that she had to establish a covenant with God at a point, when she was desperate for positive results.
"People are saying all kinds of things about me. About how I got my baby, and so on. I know the covenant that lied between me and God. I know the prayers I said, the hospitals I attended, the huge money I spent, I medicines I took. I know what I went through and that person wasn't there. Just understand that not everyone will love you. She called for understanding, reminding others that not everyone will offer love and support in the face of personal challenges," she added.
Background
Sally Mann had on several occasions lambasted Nana Ama Mcbrown such that people wondered if they had some unresolved personal issues.
It can be recalled that when news of McBrown's exit from UTV hit social media, Sally Mann lambasted the actress, claiming that it was Despite Media's Managing Director, Fadda Dickson who resurrected her career at a time the movie industry took a nosedive.
"Nana Ama was the face of several products but the core was acting which had collapsed. It took the special intervention of Fadda Dickson and the Despite Group to raise your image again as a person. We can't dispute the fact that the platform brought a boost…in my opinion, the person who benefitted more was Nana Ama McBrown because, at the time, her acting career had collapsed, Kumawood had collapsed!" she exclaimed on Power FM.
Also, prior to Nana Ama McBrown admitting that she went through liposuction, Sally Mann had already established that the actress enhanced her buttocks and did a tummy tuck.
"You all complain and say it secretly, but I've got the balls to let people know that Nana Ama McBrown has enhanced her butt, and there's absolutely nothing wrong with that. She knows I don't hate her, but if she feels I've said something about her and she's offended, I don't care. You see her pictures, and all of you know very well that she's done tummy tuck. If she's not done anything and I'm accusing her, she has every cause to complain or have issues with me. In this case, she's done it. And it's an open secret. I just substantiate it," she earlier stated on OnuaFM.
WATCH Our latest Episode with Kennedy Agyapong in South Africa below:
Source: www.ghanaweb.com