Some victims of the January 13 Alavanyo shooting incident in the Volta Region have called on government, humanitarian agencies and philanthropists for aid.
The shootout which occurred in Alavanyo Dzogbedze between residents and a joint Police-Military force over an alleged "wee" business the former were involved in claimed three lives, leaving six with various degrees of injuries with one having to get his limbs amputated.
A visit to St. Marquette Hospital in Kpando Municipality in the Volta Region saw two of the victims still responding to medical treatment narrating their ordeal in tears.
One of the victims, 19-year-old Nutifafa Etordzor who on that fateful day paid a visit to his father in Dzogbedze, unfortunately, got shot more than once in his right leg. The leg was amputated after doctors confirmed it could not survive.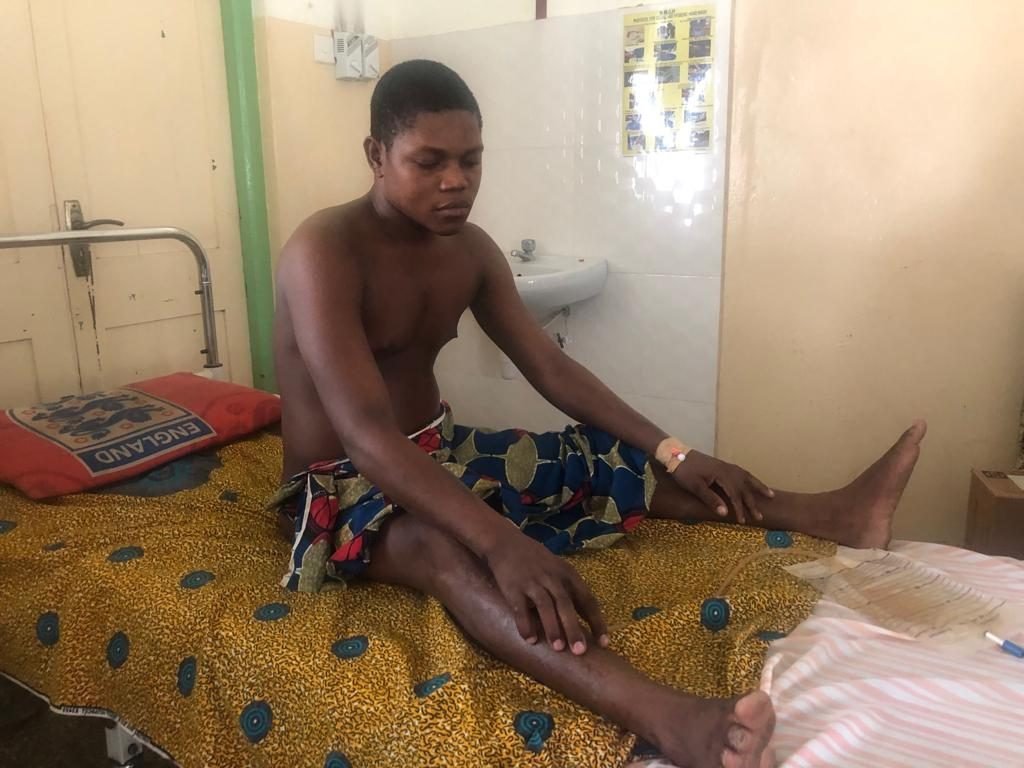 Nutifafa is appealing for support to keep him going in life.
His mother, Akosua Kubo has been by his side since he was admitted at the Hospital. She bemoaned in a Starrfm.com.gh interview that the Regional Security Council (REGSEC) have neglected her son and the other victims.
"I'm managing by God's grace, it so sad a person who can walk on two legs now has only one leg, that worries the whole family, we need support because we don't even know how much we will be paying as at now," she cried.
The second young man, Yevu Victor is a local mason within the Alavanyo areas. He has four children and an unemployed wife.
He had bullets on his thigh, and slightly on his manhood. It is uncertain whether the manhood will function again.
He could not hold on his tears describing his challenge saying: "My house is just by the roadside closer to where the shooting took place, so when we heard the noise we all came out to see what was going on and unlucky for me I received two bullets, that was the end (minutes of silence holding on his tears) that was the end, I woke up here the next day only to know I'm on a hospital bed."
He said he is extremely disappointed in the government for not supporting them.
"They (REGSEC) came here once, a few days after we were admitted and that is all, they never stepped here again, even on that day they only encouraged us, they didn't give anything they only promised to come again, now my children and wife are in the house and here I'm, who will take care of them?
"All I want is the education of my children and if God willing I'll be able to walk then I'll get something doing again, I don't even know the condition of my manhood," he bemoaned.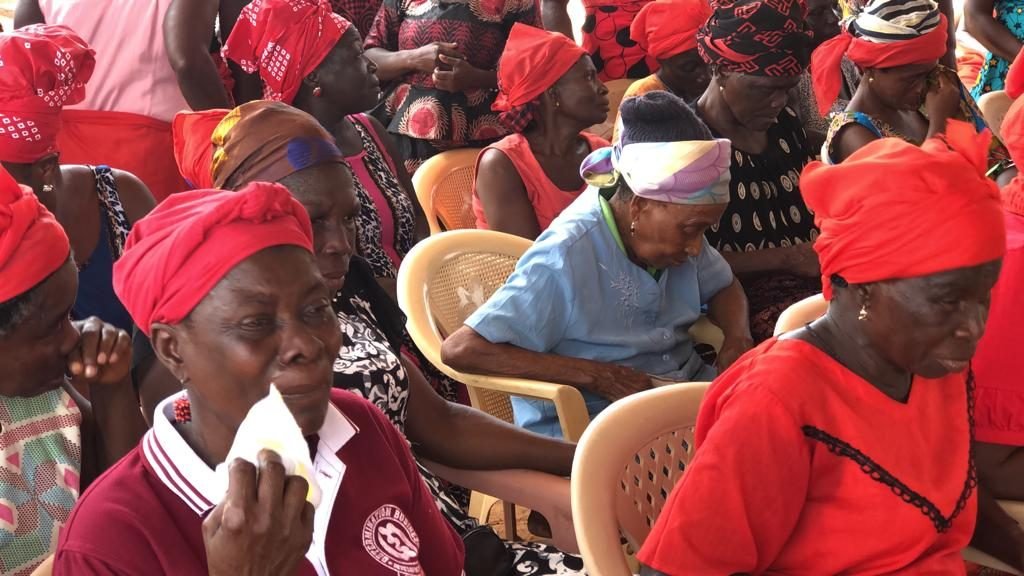 The Administrator of the Hospital, Mr Tordey said the victims really need help especially for their bills because some of them are not under the NHIS, and even the NHIS does not cover some of the medications.
He was specific that, Yevu Victor would be encountering pains around the manhood but he cannot tell whether it will function or not until further diagnosis. He indicated their bills range from GH¢1000.00 and above.
Four of the other victims were discharged. They sustained bullet wounds on their shoulders and elbows.
They are also not happy about how the whole disturbances were handled by the REGSEC so far, appealing for further investigation and support from the general public.
Since the shootout residents of Alavanyo Dzogbedze are always in red attires, old ladies are commonly seen in a community centre singing dirges, mourning the lost young souls at least three times a week.
The three young men who lost their lives are still in 37 Military Mortuary awaiting an autopsy.
Source: Ghana/Starrfm.com.gh