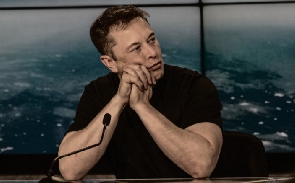 Two Kenyan lawyers who are also politicians have taken a swipe at Twitter owner, Elon Musk, over plans to bill users with the blue tick – i.e. the verification mark.
The first to have a go at Musk was lawyer Miguna Miguna, who responded late Tuesday, November 1, to Musk's announcement of the move.
"You are by far the wealthiest person on earth, what are you ripping people off for?" Miguna's first tweet read.
His follow up tweet added: "Mr. @elonmusk: You don't need the money. Greed is one of the worst sins. Stop exploiting Twitter users. If you persist, we will ORGANIZE a mass exodus from Twitter and turn your "investment" into a nightmare! Continue pushing us!!"
On his part, lawyer Abdul Nasir Abdullahi said Musk's claim to level the ground for all users by billing those with blue tick was going to perpetrate the very issue he claims to want to cure.
"$8 dollars a month for a blue checkmark is bullshit and will create lords and peasants on the twitter streets. I have no problem losing it and remaining a peasant!" he tweeted.
GNA report on Musk's board reconstitution
South African-born Musk bought Twitter weeks ago at a US$44 billion price before firing top executives.
He has also taken sole control of the microblogging platform's board of directors, according to a securities filing on Monday.
All nine members of the board of directors have given up their posts. Musk appointed himself the only new director so far.
After months of back and forth, the tech billionaire – who is also the chief executive officer of Tesla and SpaceX – bought Twitter on Thursday in a $44-billion deal and transferred it to his private ownership.
The New York Stock Exchange has already delisted Twitter shares.
Source: www.ghanaweb.com