US imposes visa bans on Congolese officials for trafficking wildlife to China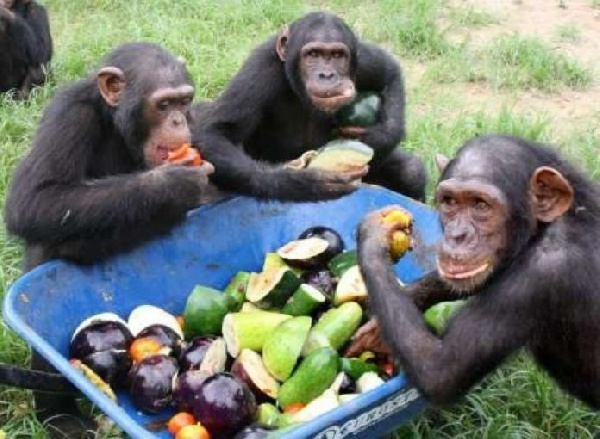 The US government has imposed visa bans on several Congolese officials found culpable for trafficking endangered wildlife to China in the latest move to back conservationists.
The State Department on Wednesday listed Cosma Wilungula Balongelwa, former Director General of the Congolese Institute for Nature Conservation (ICCN), and Leonard Muamba Kanda, the former Department Head of the DRC Management Authority for the Convention on International Trade in Endangered Species of Wild Fauna and Flora (CITES) and Director of ICCN.
It also banned Augustin Ngumbi Amuri, the Director-Coordinator of the DRC CITES Management Authority and Legal Advisor to ICCN.
Balongelwa had been suspended from office in 2021 for 'mismanagement'. Now these individuals will no longer be eligible to enter US soil. Kanda's wife Rose Nsele Ngokali and Wilungula's wife, Esther Mwanga Wilungula are also "generally ineligible for entry into the United States."
Under US law, foreign officials are generally barred from entry if authorities have credible information that they have been involved "directly or indirectly, in significant corruption, including corruption related to the extraction of natural resources, or a gross violation of human rights."
A statement issued by Matthew Miller, spokesman for the US State Department, said these officials "abused their public office by trafficking chimpanzees, gorillas, Okapi and other protected wildlife from the DRC, primarily to the People's Republic of China, using falsified permits in exchange for bribes."
Although they are responsible for protecting endangered wildlife such as the Congo gorilla and the Okapi, a species found only in the Democratic Republic of Congo, they are said to have undermined efforts to conserve the animals and were involved in "transnational criminal acts."
They are said to have exported the animals "primarily to the People's Republic of China, using falsified permits, in return for bribes".
"Their corrupt, transnational criminal actions not only undermined rule of law and government transparency in the DRC but also long-standing wildlife conservation efforts."
The US says the move is a show of commitment to support the ICCN and those in the DRC who are working to "disrupt wildlife trafficking and promote accountability for corrupt officials and transnational criminals."
ICCN, which is located in North Kivu, is suffering enormously from the lack of security in the province where dozens of armed groups already roam. Several guards for the ICCN and Virunga Park, which is under the Institute, in North Kivu, are regularly killed by armed individuals.
According to Méthode Uhoze, the Head of External Relations and Community Involvement of local conservation lobby Virunga Foundation, seven Virunga Park security guards have been killed since the beginning of 2023. Nearly 200 ICCN guards have been killed in 20 years, said Méthode Uhoze earlier this month.
The US statement did not directly link the officials to the killings.
Source: thecitizen.co.tz