US backs peaceful resolution of Niger coup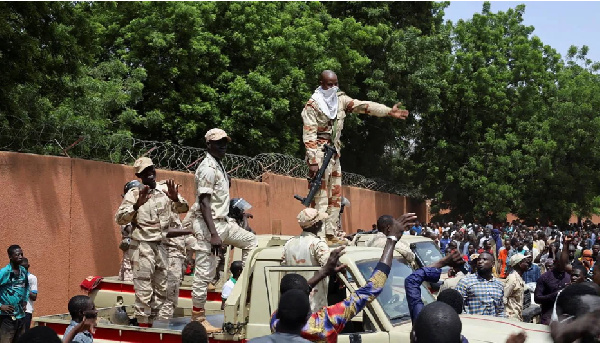 The US says it appreciates West African regional bloc Ecowas' determination to explore all options for the peaceful resolution of the coup in Niger after the group approved a "standby" military force.
US Secretary of State Antony Blinken sad he was joining Ecowas leadership in their call for constitutional order in Niger following the 26 July military coup that toppled President Mohamed Bazoum.
In a statement, he said the US would hold the Niger junta accountable for the safety of Mr Bazoum, his family, and detained members of his government.
The US and the UN earlier said they were concerned about the health and safety of the deposed president, who has spent more than two weeks under house arrest.
The junta ignored a Sunday deadline to reinstate Mr Bazoum or face military intervention.
Instead the military leaders have named a new cabinet to run the country.
WATCH Our latest Episode with Kennedy Agyapong in South Africa below:
Source: www.bbc.com