Ukrainian president President Volodymyr Zelensky announced on Thursday that the country's foreign minister will embark on a tour of African states soon.
Zelensky, who hasn't left the country since the Russian invasion started in February this year said he planned the visit himself but for the ongoing war.
"I can't do it now because of the war. I planned before the war, and I am sure that after the war I will do it," the president's office quoted Zelenskiy as saying at an online news conference for African media.
The president has in the past addressed the African Union on the need to support his country against Russian aggression. The meeting was, however, poorly attended with only four heads of state attending.
The countries the top diplomat will be visiting has yet to be made public.
CLICK HERE TO DOWNLOAD PRESS RADIO MOBILE APP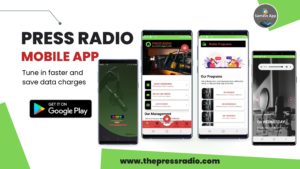 The plan comes days after Russia's Foreign Minister, Sergei Lavrov, concluded a three-nation African tour.
Source: www.ghanaweb.com