Ukrainian president, Volodymr Zelensky, has stated hi country's readiness to become a food security guarantor for the West African Region.
Zelensky made this known during a phone call with Guinea-Bissau president, Umaru Sissoco Embalo, who doubles as Chairman of the Economic Community of West African States, ECOWAS.
Confirming the discussion and what was discussed, Zelensky tweeted: "Had the 1st conversation in bilateral relations' history with President of Guinea-Bissau, @USEmbalo. Congratulated the Guinea-Bissau leader on election as ECOWAS Chairman. Discussed support for Ukraine in international organizations. Noted Ukraine's readiness to be a food security guarantor in the region."
Ukraine has in recent months tried to woo African support amid the Russian invasion that started in February this year.
Zelensky addressed African Union leaders two months ago and has since held separate discussions with among others, presidents of Malawi, Botswana, the Democratic Republic of Congo and Senegal.
Disruption of supply chains between Ukraine and Russia, major suppliers of wheat, have been identified as reasons for rising cost of especially bread across Africa.
Turkey recently brokered a deal between the two nations to allow for grain shipments to leave the Ukrainian ports.
Click here to download Press radio Mobile App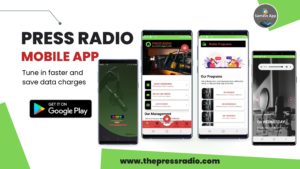 Source: www.ghanaweb.com