Ukraine's military says it has broken through Russia's first line of defence in the occupied region around the city of Kherson.
Situated in the south of Ukraine, Kherson is a port city which serves as bridge to and from Crimea, which was annexed by Russia in 2014.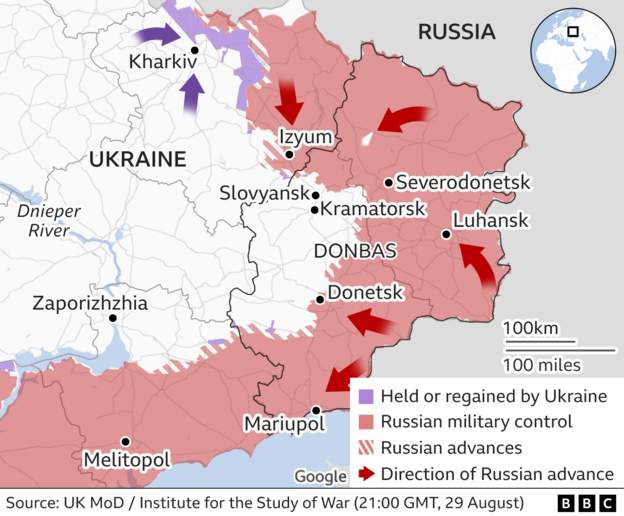 This second map shows where Russia holds territory in the north-east of Ukraine.
In his nightly address to his nation on Monday, Ukrainian President Volodymyr Zelensky said Ukraine will "return the Kharkiv region".
CLICK HERE TO DOWNLOAD PRESS RADIO MOBILE APP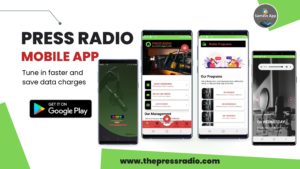 At least four people have been reported killed in the city of Kharkiv on Tuesday morning, after Russian shelling there, Ukrainian regional governor Oleh Synehubov said.