Uganda suspends 11 staff amid suspected fake Gorilla permit scandal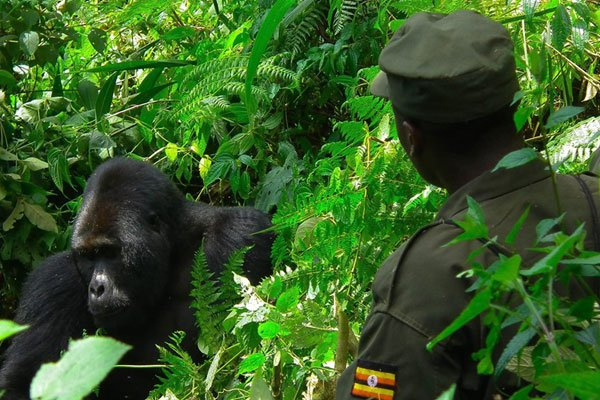 Uganda's wildlife authority has taken decisive action by suspending 11 of its employees amid suspicions of fraudulent activities related to the sale of counterfeit gorilla permits, BBC.com reports.
These permits enable tourists to have close encounters with these magnificent creatures in their natural habitat.
The Uganda Wildlife Authority (UWA) initiated the suspensions after uncovering irregularities in its online transaction records.
Bashir Hang, a spokesperson for the UWA, disclosed that they are actively investigating the possibility of collusion between staff members and tour operators in a scheme to defraud the system.
While the exact financial extent of the suspected fraud remains undetermined, it is clear that this situation has raised serious concerns within the agency. According to reports from the state-run New Vision newspaper, several senior UWA officials are expected to be questioned regarding their involvement in the scandal.
Gorilla tourism plays a pivotal role in Uganda's economy, contributing significantly to its tourism revenue.
A portion of these funds is allocated to support vital wildlife conservation initiatives.
Source: www.ghanaweb.com