Uganda closes roads for President Museveni's birthday event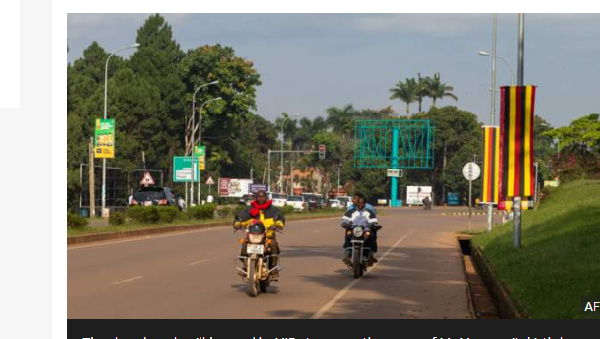 Traffic police in Uganda's capital, Kampala, have closed several roads in the city to facilitate the movement of VIPs to and from President Yoweri Museveni's 79th birthday celebrations on Friday.
The birthday celebrations have attracted an estimated 100,000 guests, including Ugandans from the capital and other parts of the country.
Kampala Metropolitan Traffic Police Commander, Senior Superintendent Godwin Arinaitwe, said on Thursday that attendees unable to use the closed roads can park their vehicles at designated parking spots in Kampala and walk the rest of the distance to the venue of the festivities.
He also said that traffic police will redirect Ugandans inconvenienced by the road closures to alternative routes.
President Museveni's actual birthday is on 15 September.
The Friday festivities have been organised by youth from Mr Museveni's ruling National Resistance Movement political party.
On 2 September, city leaders led a clean-up of Kampala and Kololo Independence Grounds, where the celebrations are happening, in preparation of the birthday event.
Source: bbc.com