UBA Ghana Wins SME Bank of the Year Award
United Bank for Africa (UBA) Ghana has been named as the Best SME Bank 2023 by the Ghana Credit Excellence Awards.
The Awards aim to recognize and celebrate the top-performing banks, non-bank financial institutions, and individuals across various categories within Ghana's banking and non-banking financial industry.
Chris Ofikulu, the Managing Director of UBA Ghana and RCEO of UBA West Africa, expressed his gratitude for the award, saying,
"We are thrilled to be honoured for our contribution to Ghana's SMEs sector. This award is a testament to the bank's unwavering commitment to supporting and delivering unique services to small and medium-sized enterprises (SMEs) in Ghana.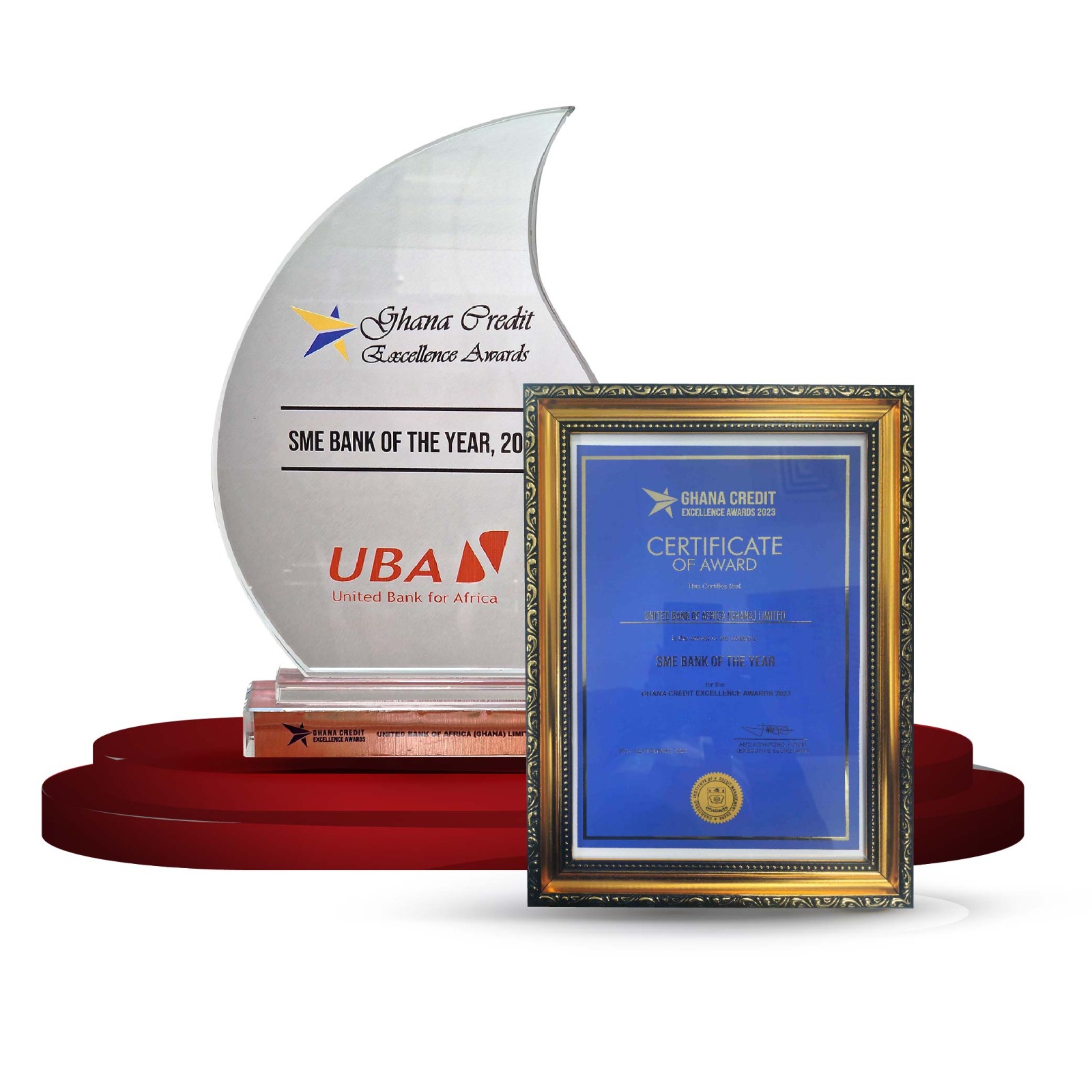 Over the years in addition to UBA SME Banking offering an exciting range of services, UBA Ghana has taken the initiative to offer Capacity Building workshops for SMEs to give them the requisite knowledge and resources to help scale up their businesses."
Mr Ofikulu highlighted the vital role SMEs play in every economy and pointed to recent partnerships with the African Continental Free Trade Area (AfCFTA), involving a substantial $6 billion investment in African SMEs, and collaboration with the United Nations Development Programme (UNDP) to assist youth and women-led Micro, Small, and Medium-scale Enterprises (MSMEs) in Ghana. These initiatives aim to help SMEs expand their businesses, boost employment opportunities, increase revenue, and contribute to environmental sustainability.
Receiving the Ghana Credit Excellence accolade not only acknowledges UBA Ghana's outstanding achievements but also reassures existing customers that they are banking with one of the best financial institutions in the country. Additionally, it serves as a motivating factor for potential customers to experience UBA Ghana banking services.