UBA Ghana Continues to inspire literacy among students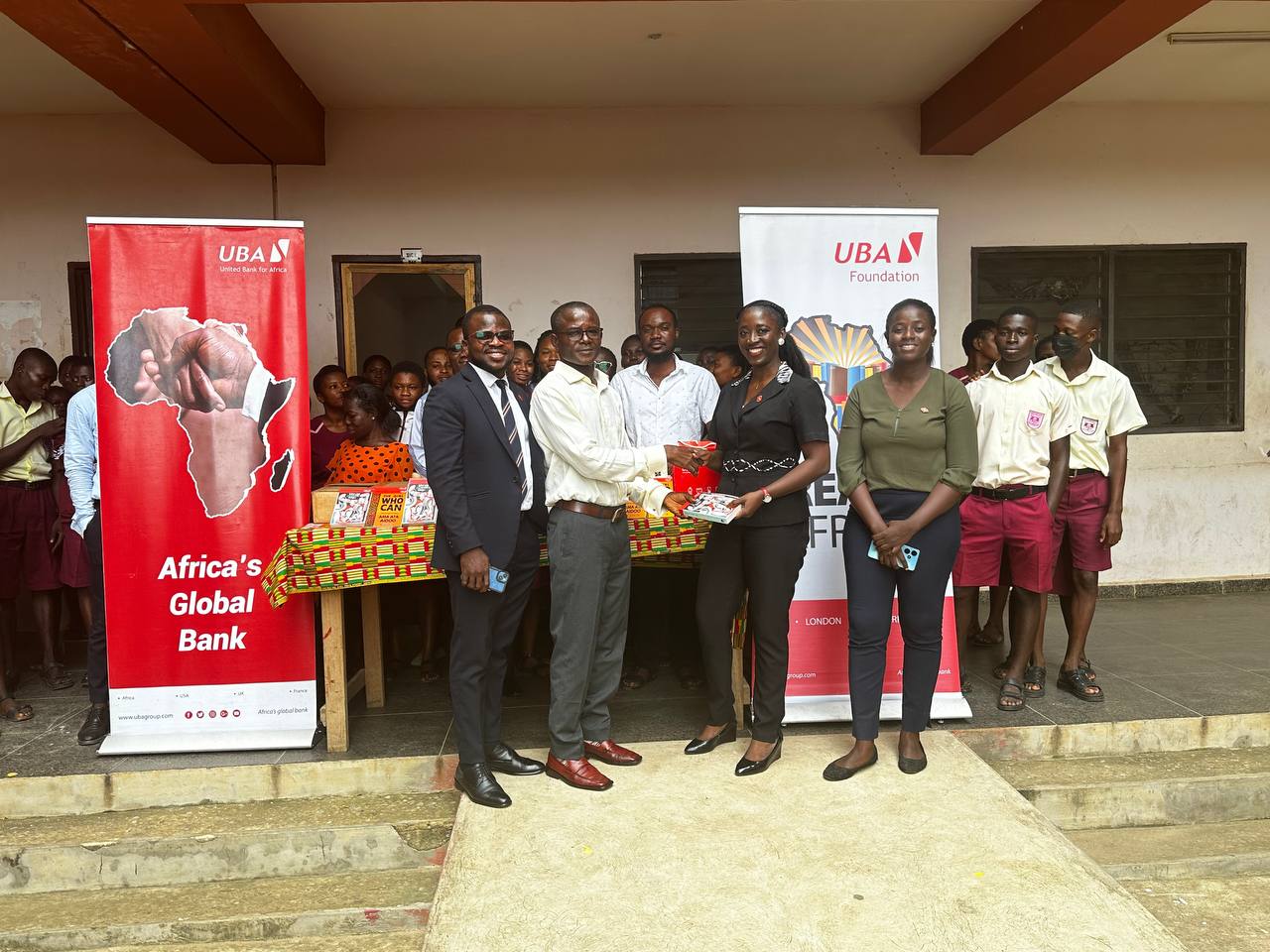 UBA Ghana, through the UBA Foundation Read Africa project, continues to make significant impact in the promotion of literacy and reading skills among students in Ghana.
As part of their activities to commemorate the International Day of the African Child, UBA Ghana celebrated the day with two schools in the Central Region namely Ngleshie Amanfro Senior High School and Odupong Senior High School in Kasoa as beneficiaries of a donation of African Literature books.
The donated books included 'The Girl Who Can' by the late Ama Atta Aidoo, a highly regarded Ghanaian author known for her captivating literary works, and 'Segu' by Maryse Conde from Guadeloupe.
A team of staff led by Linda Segbefia, the Corporate Communications Officer at UBA Ghana, presented the books on behalf of the UBA Foundation to the schools in a short ceremony.
She emphasized the importance of cultivating a culture and love for reading among students. She acknowledged that access to books that stimulate the mind and creativity is crucial for the development of students.
UBA Foundation's Read Africa initiative aims to revive the declining reading culture among African youth. The bank sees the International Day of the African Child as an opportune moment to share these African literary works with the students and enhance the schools library
School Head of Ngleshie Amanfro SHS, Mr Clement Appiatu, expressed gratitude to UBA Ghana for the kind gesture and commended the Read Africa initiative.
On their part, Bernard Korwonu Assistant Headmaster in charge of Academics and Ebenezer Prah Assistant Headmaster in charge of Administration of Odupong Senior High also thanked the bank and gave an assurance that the books received will be used for the right purpose.
Students were seen visibility elated at receiving the books and thanked the Bank for the laudable initiative.
They pledge to read the books to improve their knowledge and reading skills. During the event, the UBA team interacted with the students and advised them to develop a habit of reading.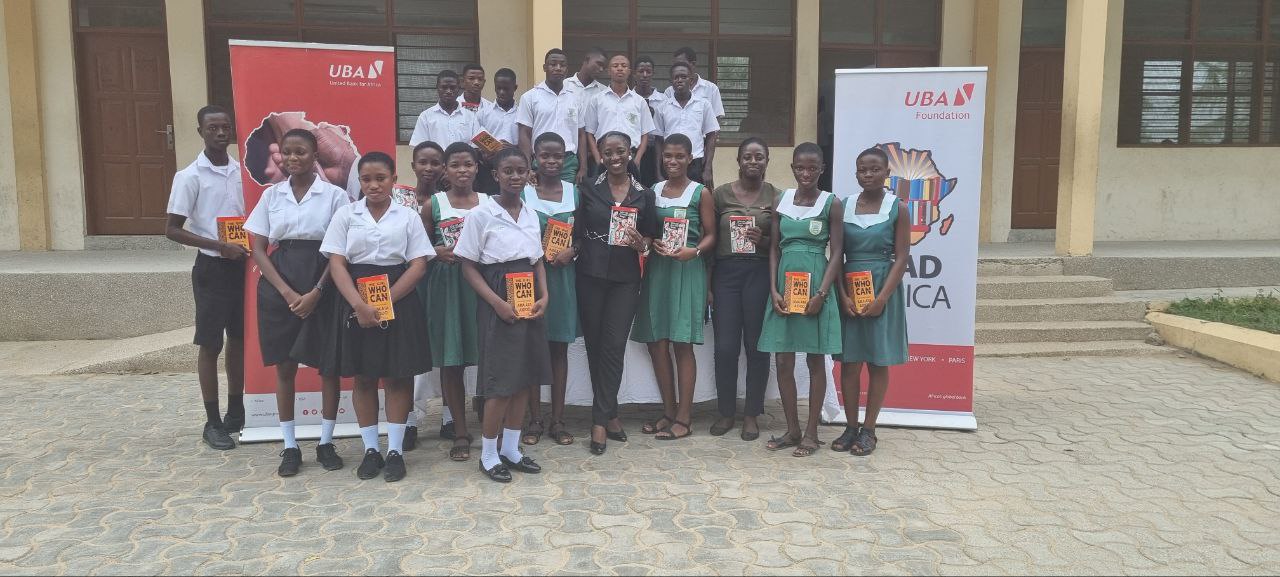 UBA Ghana's ongoing efforts to inspire literacy among students in Ghana demonstrate their commitment to education and empowering young minds through access to quality literature.