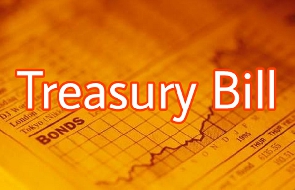 For the past few weeks, interest rates have remained stable as treasury bills continue to witness oversubscription.
The oversubscription has been attributed to the exclusion of treasury bills from the debt exchange programme.
The government exceeded its target of GH¢1,125 million in its latest auction on January 13, 2022.
The results showed that GH¢1.72 billion was accepted from the 91-day, 182-day, and 364-day bills an excess of GH¢588 million from the stated target.
The yield on the 91-day T-bill was GH¢1,478.84 at an interest rate of 35.46%, out of the GH¢198.49 tendered for the 182-day bill everything was accepted at an interest rate of 35.83%.
For the 364-day T-bill, the government secured ¢43.34 million but accepted ¢36.08 million of the bids tendered. The interest rate for the instrument was however 35.91%.
Meanwhile, despite the high-interest rate, the current inflation rate of 54% means that the returns on the yields are still negative.
The government however expects to raise GH¢2,415 million in this week's auction.
Source: www.ghanaweb.com