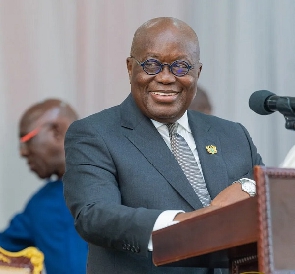 President Nana Addo Dankwa Akufo-Addo has been in office since 2017 and his term in office has not been void of controversies and scandals.
Some of these have warranted sacks of officials in his government while others were exonerated after investigations.
Some of the most notable include:
The Agyapa Royalties
In 2020, the government of Ghana proposed a deal which was meant to raise money by floating shares in a company called Agyapa Royalties Limited on the London Stock Exchange.
This deal was met with wide criticism from civil society groups and the opposition, who claimed that it was a secretive and corrupt deal that would allow politicians to enrich themselves at the expense of the country.
Galamsey
Galamsey, or illegal small-scale mining, has been a major problem in Ghana, and the Akufo-Addo government has been criticized for not doing enough to address it. Some have accused the government of turning a blind eye to the problem or being complicit in it.
The Ghana Post GPS Scandal:
The Akufo-Addo government was also criticized for the handling of the Ghana Post GPS project, a digital addressing system meant to help Ghanaians access government services more easily. The government was accused of mismanaging the project and of wasting public funds.
Allegations of nepotism and cronyism
Some have accused President Akufo-Addo of appointing friends and family members to positions of power and influence within his government, a practice known as nepotism.
The controversial appointment of Martin Amidu as the Special Prosecutor
In 2018, the President appointed Martin Amidu as the Special Prosecutor to lead the fight against corruption. However, the relationship between the President and Amidu broke with the latter resigning from the position in November 2020 after accusing the President of interference in his work.
It's worth noting that these are just some examples of the controversies and scandals that have occurred during President Akufo-Addo's time in office, and that his administration has also been credited with several achievements such as the Free Senior High School Policy, Nation Builders Corps, and the One District, One Factory policy.
Source: www.ghanaweb.com