Tony O. Elumelu Advocates Digital Inclusion and Fostering Youth Empowerment at UNGA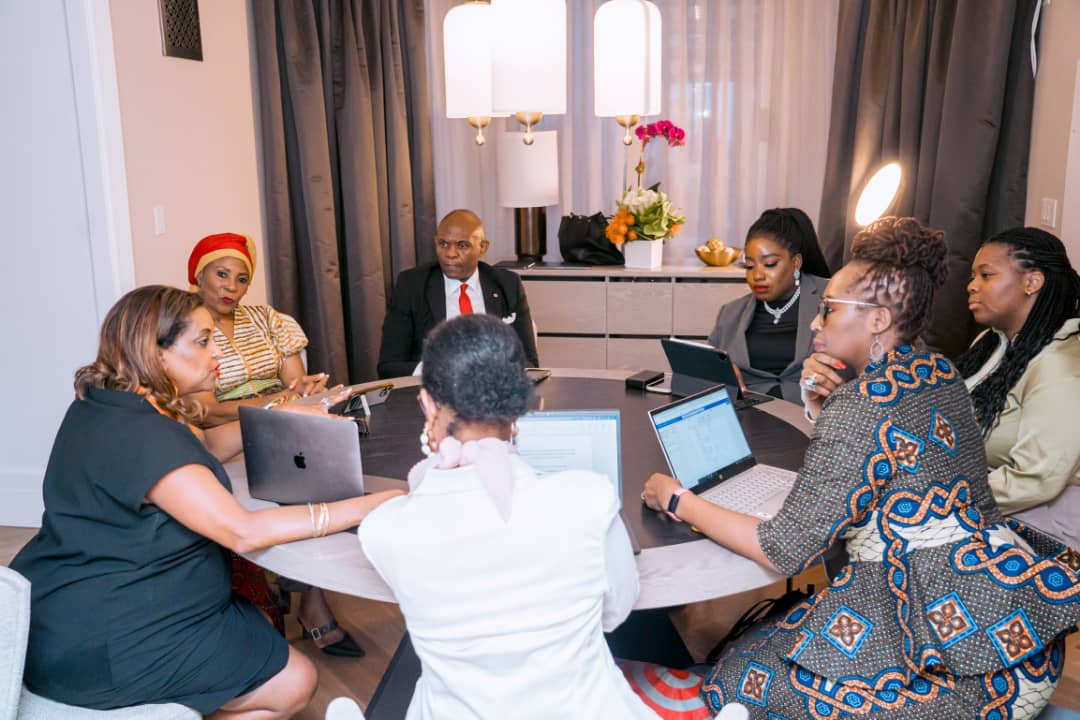 As the UNGA78 kicked off in New York, Tony O. Elumelu, UBA Group Chairman, wasted no time in engaging with global leaders and influencers on critical issues. He began his UNGA journey by attending the Time100 Talks breakfast event, which was aptly themed "closing the digital divide: The importance of digital equity." This event, hosted by TIME CEO Jessica Sibley and Hans Vestberg, Chairman and CEO of Verizon, brought together thought leaders from around the world to discuss the pressing issue of digital equity.
Tony Elumelu, known for his role as an African private sector leader and philanthropist, used this platform to highlight the urgency of promoting digital inclusion in Africa. He stressed the pivotal role that digital connectivity plays in today's world and the consequences of the digital divide that persists on the African continent.
Drawing from his personal experiences as a parent, Tony Elumelu shared a poignant story about his 8-year-old sons who have easy access to iPads and digital resources. He emphasized how access to digital technology has enriched their lives, especially in staying informed and engaged. However, he juxtaposed this with the reality faced by many young African children who lack such access, creating a societal divide.
In his address, Tony Elumelu underscored the importance of access to information, education, and opportunities in shaping individual success. He emphasized that when these opportunities are denied to people, their potential remains untapped, and communities as a whole suffer from the lack of progress.
Tony Elumelu called upon private sector leaders, civil society leaders, and the global philanthropic community to take collective action and drive digital inclusion. He commended Time100 for convening influential figures who not only advocate for change but also implement plans to bridge the digital divide in Africa and worldwide.
He also expressed his enthusiasm for the recently unveiled Partnership for Digital Access in Africa initiative (PDAA) by the Biden-Kamala administration. Tony Elumelu proudly serves as the co-chair of this initiative, which aims to lead the transformation of digital infrastructure in Africa. He eagerly anticipates the positive impact this initiative will have on the continent.
Tony Elumelu's UNGA engagements also included important bilateral meetings. He met with Ahunna Eziakonwa, Assistant Administrator and Regional Director for Africa at UNDP, reinforcing the partnership with The Tony Elumelu Foundation. Additionally, he held discussions with Eleni Gabre-Madhin, Chief Innovation Officer at the Regional Bureau for Africa, UNDP, and Gerd Müller, Director-General of UN Industrial Development Organization (UNIDO), focusing on youth empowerment in Africa.
To cap it off, Tony Elumelu had the pleasure of meeting his friend, Fareed Zakaria of CNN, during a lunch meeting.