Togbi Tenge charged Africa youth to challenge Governments to uphold Governance when in power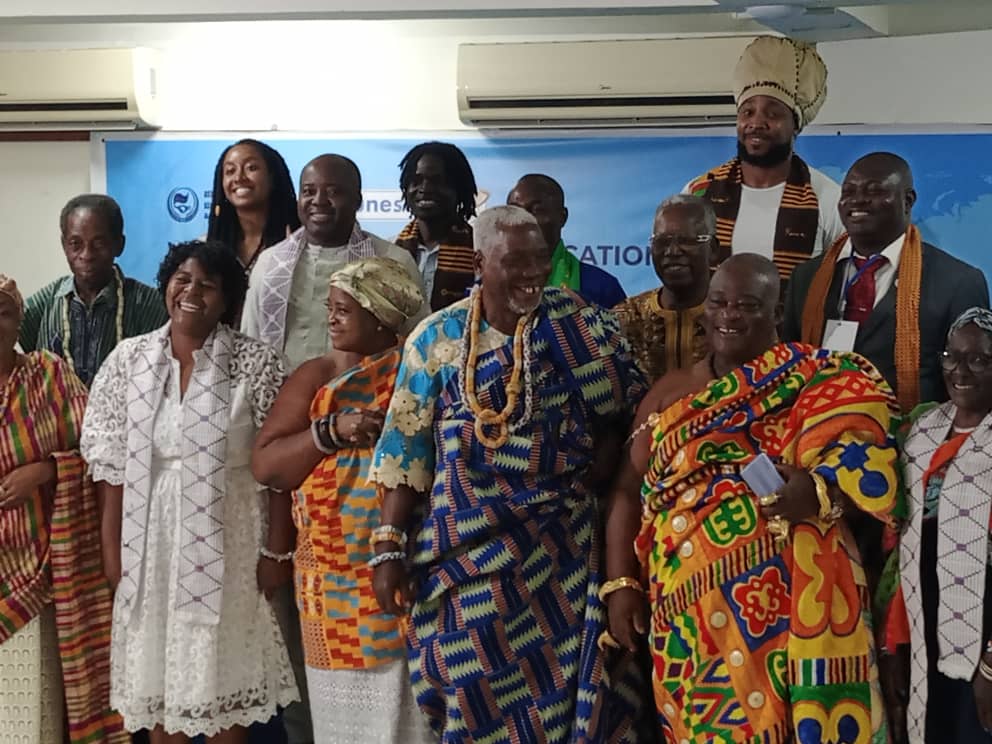 An Industrialist and International Peace Ambassador for Truth, Togbi Goba Tenge, has called on the youth to challenge governments to uphold governance when in power.
Togbi Tenge made the call, when he led a delegation to the Parliament, on
 (Reason for going there must be stated here.)
 Togbi Tenge underscored the need "to begin to ask leaders questions when things are not going right in your respective countries."
He  was of the strong belief that by so doing politicians would start doing the right things.
In recent times there has been series of overthrow of governments in the sub region, all in the name of non performance and autocratic style of leadership.
Togbi Tenge said coups were not the appropriate means to address ills of regimes and stressed the need to discourage their underpinnings factors such as corruption, dictatorship and nepotism.
On 29th June to protest against the LGBTQIA menace being forced on Africa by the whites.
Meanwhile Togbi Tenge handover a honoured and congratulations citation to ING John Gemega MTN site manager on his promotion by ECG Ghana of hard work and dedication to the Anlo kingdom and Volta.
Source: Joseph Cobinna